Companies
PayStand Partners with Commerce.Innovated, Builds Out Blockchain-Based B2B Payments Network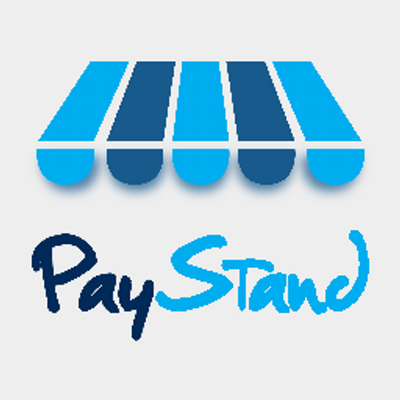 (Contributed)
July 19, 2018 — Scotts Valley, CA
Paystand joins accelerator program run by Silicon Valley Bank and First Data designed to help commerce, payments and fintech companies scale
Partnership with industry leaders and visionaries underlines startup's disruptive position in the payments sector
Paystand brings a new level of transparency and flexibility to commercial finance
PayStand, the blockchain-based, B2B payments company reinventing commercial finance, today announced that it is partnering with Silicon Valley Bank and First Data in Class 8 of Commerce.Innovated., an accelerator program focused on growth and innovation in finance.
Designed to help commerce, payments and fintech companies grow, this four-month virtual program provides operational mentorship with a focus on improving consumer and business experiences to provide better, more secure transactions.
"We are one step closer to realizing our vision for a more seamless, open commercial banking system," said Jeremy Almond, CEO and Founder, PayStand. "As an innovator and disruptor in the commercial payments space, teaming up with Silicon Valley Bank and First Data empowers us with access to their respective networks so we can explore additional growth opportunities. The ability to strategize and collaborate with these industry visionaries takes our platform to another level of credibility and visibility."
PayStand's partnership in Commerce.Innovated. with Silicon Valley Bank and First Data further underscores the practical applications of blockchain technology and its potential to transform commercial banking. The commercial banking system has been tied to its core platforms and processes for decades, and has only recently begun to adopt modern technology and infrastructure that enable customers and partners to take advantage of blockchain and other innovative technologies redefining the banking ecosystem.
The core principles of blockchain and Software-as-a-Service (SaaS) that underpin Paystand's digital payment network allow it to dramatically improve every aspect of the commercial payments lifecycle, from accounts receivable to invoice reconciliation. During the program, PayStand will explore new product and business opportunities by leveraging the operational expertise and networks of program mentors, while building out its industry-leading billing and payments network.
PayStand is challenging outdated processes and legacy infrastructure in commercial finance by fundamentally re-thinking the enterprise cash cycle. By automating enterprise payments, PayStand empowers businesses to transact on a global scale, accelerating access to working capital and delivering bottom line cost-savings.
To learn more about PayStand, visit https://paystand.com/.
About PayStand
PayStand's mission is to use modern Internet, Blockchain and SaaS technologies to transform B2B payments. PayStand's revolutionary "Payments as a Service" model creates a smart billing & payment network that can digitize receivables, automate processing, reduce time-to-cash, lower transaction costs and enable new revenue. Enterprises from manufacturers and distributors, to software platforms and service providers use PayStand's flexible platform to integrate digital payments into their websites, invoices, ERP billing systems and mobile applications. PayStand is venture backed and has been consistently recognized as one of the top innovators in enterprise financial services. For more information, visit https://paystand.com.
###
Tagged PayStand