Companies
Greg's List Redux (Job hunting? This is for you!)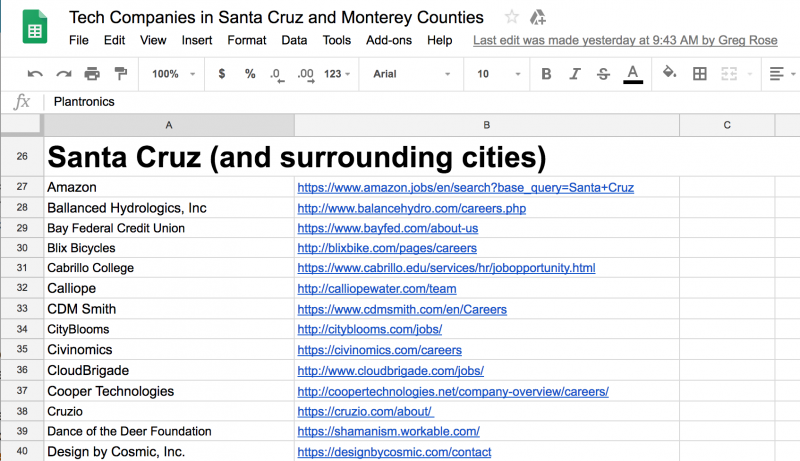 By Sara Isenberg
Founder, Publisher, Editor-in-Chief, Santa Cruz Tech Beat
July 19, 2018 — Santa Cruz, CA
Remember Greg's List?
Greg's List consists of companies in Santa Cruz (and surrounding cities) that are either tech companies or hire tech workers and also have a jobs/careers page to link to.
In 2016, after publishing an article in Santa Cruz Tech Beat (2/11/16) about job seeker Greg Rose's list, the list took its place as a key resource on Santa Cruz Tech Beat's Resources page.
July 2018: Greg's List has been updated
After a year of not updating this list, Greg recently reviewed and updated it. He found that the local tech scene has evolved in the last few years so some of the companies he listed in 2016 no longer exist and new companies in Santa Cruz (and the surrounding cities) have been added.
If you think Greg has missed something, drop him an email at greg.c.rose@gmail.com and he will update the list.
###