Companies
WGCIT resident startup BioLumic raises $5M Series A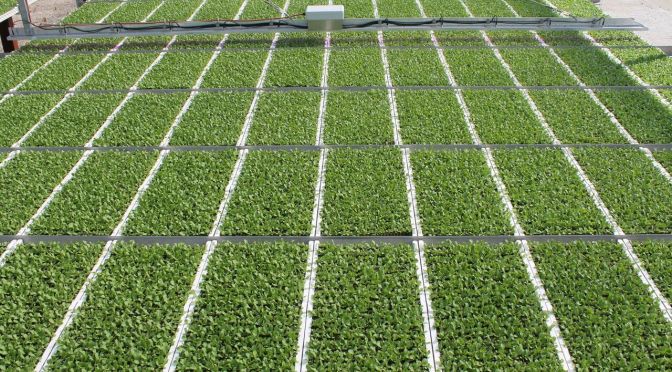 By Emma Cosgrove
Agfunder News
March 20, 2018 — Salinas, CA and New Zealand
Raises $5m Series A to Commercialize UV-based Crop Enhancement Tech
[Editor's note: In recent weeks we've been highlighting startups that are in residence at Western Growers Center for Innovation & Technology (WGCIT), an agtech incubator in Salinas.]
New Zealand agtech statup BioLumic has raised a $5 million Series A round to commercialize its ultraviolet light-based seed and seedling treatments. The round was led by agtech VC Finistere Ventures And Radicle Growth Acceleration Fund.
Also participating were Rabobank Food and Agri Innovation Fund and existing investors.
BioLumic has created a seedling treatment using UV light that it says boosts the yield of specialty crops by up to 22% while also making plants heartier and more pest resistant.
"Light is an extremely powerful biological tool that can safely manipulate plants without the concerns often associated with genetic modification, chemical usage, and other unnatural treatments," said BioLumic CEO Warren Bebb. "BioLumic is the only company using light as an Ag treatment at the beginning of a plant's life. Exposure to a short-duration treatment of UV-enriched light at a critical stage in a plant's development turns on characteristics to help the seed or seedling more effectively defend itself against disease or pest attacks and more efficiently use water and nutrients from the soil for its entire lifespan."
Continue reading article here: https://agfundernews.com/biolumic-raises-seriesa-uv-crop-enhancement.html
###
Tagged Western Growers