Featured
Community Broadband: Santa Cruz County Moving Beyond Incumbent Inaction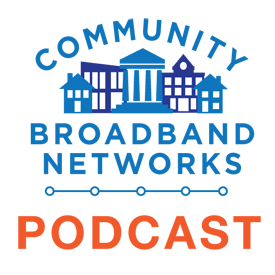 By Lisa Gonzalez
Community Broadband Networks, Minneapolis, MN
March 1, 2018 — Minneapolis, MN and Santa Cruz, CA
When community leaders in Santa Cruz County, California, decided to take steps to spur economic development, they knew they needed to improve local connectivity.
For episode 295, Policy Analyst Patrick Mulhearn from County Supervisor Zach Friend's office talks with Christopher Mitchell of Community Broadband Networks about the steps Santa Cruz has taken and their plans.
Santa Cruz County is a blend of beach activity, relaxing natural destinations, and inland rural areas. Silicon Valley is nearby and people who work in the tech industry live in the city of Santa Cruz or the rural areas around it and commute to work. Unfortunately, national providers have not kept up with high quality connectivity throughout the county. As is often the case, the incumbent providers have concentrated their efforts on specific areas, leaving rural Santa Cruz County behind.
Patrick and Christopher discuss how the county took steps to accommodate the big ISPs and what happened next. They also talk about how some people in rural areas have taken steps to solve their problems despite the lack of action by incumbents and what county officials have in mind for the future.
This show is 23 minutes long and can be played on this page or via iTunes or the tool of your choice using this feed.
###
Originally published here: https://muninetworks.org/content/santa-cruz-county-moving-beyond-incumbent-inaction-community-broadband-bits-295
###
Tagged Broadband, County of Santa Cruz