Companies
Joe Madden, Xpansiv CEO, to discuss digital commodities on blockchain at Bitcoin & Cryptocurrency Meetup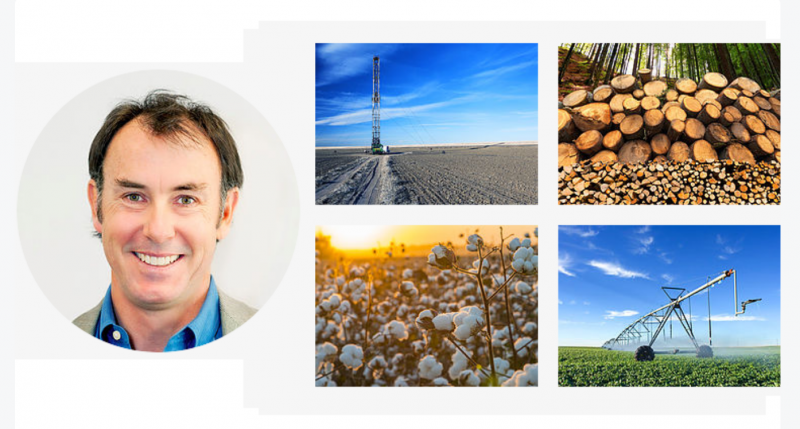 By Sean Gilligan
Santa Cruz Bitcoin & Cryptocurrency Meetup
February 15, 2018 — Santa Cruz, CA
Joe Madden, CEO of Xpansiv Data Systems, will be the guest speaker at the Santa Cruz Bitcoin & Cryptocurrency Meetup on Wednesday, February 21, 2018.
Santa Cruz Bitcoin & Cryptocurrency Meetup
Wed, Feb 21, 2018
6:30-8:30pm
Nextspace, 101 Cooper St, Santa Cruz, CA 95060
RSVP here.
Agenda

6:30-7pm: Informal networking
7-7:45pm: Joe Madden, Xpansiv, Digital commodities on the blockchain
7:45-8:30pm: General cryptocurrency discussion, setting up wallets and assistance.
Madden will speak about using blockchain-based digital assets for tracking the production and transfer of physical commodities. This technology can be used to encourage the creation and use of sustainable commodities for energy, food production, and other applications. Joe has a wealth of experience in this area and will also describe the Digital Feedstock™ asset class being created by Xpansiv Data Systems.
Madden is a pioneering entrepreneur focused on the convergence of markets, data and impact on a global scale.
In 2015, Madden hypothesized, co-authored and published a Concept Paper outlining how existing commodity production data could be mined, transformed and delivered to global markets, enabling the "de-commoditization of commodities". He has since co-founded Xpansiv Data Systems, assembled a team of global experts in data science, distributed ledger technology (DLT), commodity exchanges, quantitative "smart standards," policy innovation and positioned the company to drive the digital transformation of global commodity markets.
Prior to Xpansiv, Joe co-founded EOS Climate, a market leader in the California greenhouse gas (GHG) markets and was instrumental in the launch of ATDynamics, an aerodynamic application for tractor-trailers. Both EOS Climate and ATDynamics were separately awarded the Governor's Economic and Environmental Leadership Award (GEELA), California's highest environmental honor. Joe's early career with Transgroup Worldwide Logistics was focused on the creation of 3rd Party Logistic (3PL) systems through the application of the (early) internet across the global supply chain.
Joe has been featured in numerous publications and regularly speaks on the potential for science-based, data-driven approaches to addressing the world's biggest challenges through markets.
Joe holds an MBA in Sustainable Management from Presidio Graduate School in San Francisco and a BA in Economics from the University of Colorado, Boulder.
Xpansiv Data
Xpansiv's mission is to harvest and refine commodity production data to enhance the overall efficiency of global commodity markets. Xpansiv's vision is a science-based, data driven and digitized global market system.
Xpansiv seamlessly ingests existing raw commodity production data and refines the data into a complete digital representation of the underlying physical asset. The result is a new, proprietary digital asset class called Digital Feedstock™: a unique, immutable record & transactable title for every commodity asset and its associated attributes. Digital Feedstock™ is simply existing production data refined into a form that delivers multiple forms of value for commodity market participants through enhanced accuracy, product differentiation and increased liquidity. Over time, Digital Feedstock supports the migration from analog to digital across the commodities value chain, enabling a digital transformation of the commodity sector on par with the transformations seen in music, media and retail.
###
Tagged bitcoin, cryptocurrency