Events
Cabrillo College Announces Grand Opening of New, Grant Funded Makerspace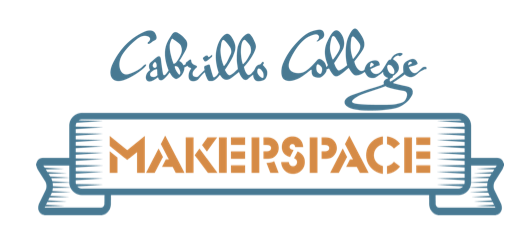 (Contributed)
January 17, 2018 — Aptos, CA
Cabrillo College today announces the Grand Opening of its new Makerspace will be held this Saturday, January 20th from 2p.m. – 6p.m. in Building 1300 of the Cabrillo Aptos Campus, 6500 Soquel Drive, Aptos. A ribbon cutting ceremony will take place at 3p.m.
At the event, attendees will have the opportunity to meet faculty and staff, enjoy refreshments, and receive demonstrations on cutting edge equipment, including 3-D printers, laser cutters and engravers, 2-D and 3-D scanners, CNC Routers, vinyl cutters, soldering stations, hand tools and more.
Cabrillo Makerspace Grand Opening
Saturday, January 20, 2018, 2 – 6pm (Ribbon Cutting at 3pm)
Cabrillo Building 1300, Rooms 1301 & 1302, Aptos
FREE, Please register on Eventbrite to reserve your spot.
Memberships are available to all community members! 
More info: www.cabrillomakerspace.com
Funded by a Maker Implementation Grant from the California Community Colleges Chancellor's Office, Cabrillo's new Makerspace is an inclusive, high-tech playground where all Cabrillo students, especially those in STEAM (Science, Technology, Engineering, Art and Math) fields, along with members of the community, can collaborate, innovate and co-create.
With the support of existing and new curriculum, students will use the space to prepare for new internships and employment opportunities in regional advanced manufacturing and rapid prototyping, or launch entrepreneurial ventures of their own. Cabrillo Makerspace memberships are also available to all interested community members through Cabrillo's Extension program.
###
Tagged Cabrillo College, makerspace