Companies
National news reports Amazon "growing a mysterious office in a small surf town near SF"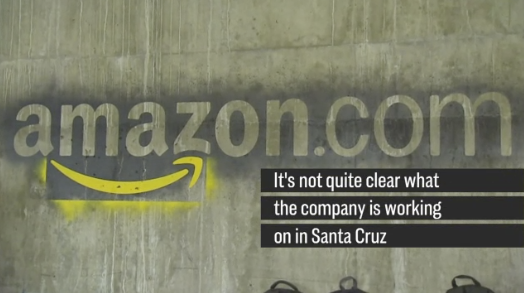 By Eugene Kim
CNBC
October 12, 2017 — Santa Cruz, CA
Amazon has quietly been growing a mysterious office in a small surf town near San Francisco
Amazon has quietly expanded its presence in Santa Cruz, California, over the past two years, according to the Silicon Valley Business Journal.
It's unclear why Amazon's office is growing in Santa Cruz, a small surf town better known for its beachfront entertainment park and university.
Most of the team there is believed to be working on the Alexa platform.
Santa Cruz, located 75 miles south of San Francisco, is a popular surf town best known for its nice weather and beachfront amusement park.

But soon we may start associating the city more closely with one of the largest tech companies in the world: Amazon.
Continue reading article here: https://www.cnbc.com/2017/10/11/amazon-mysterious-office-in-a-small-surf-town-santa-cruz.html