Companies
TechCrunch: Yahoo's former VP of Mobile launches YaDoggie, a dog wellness startup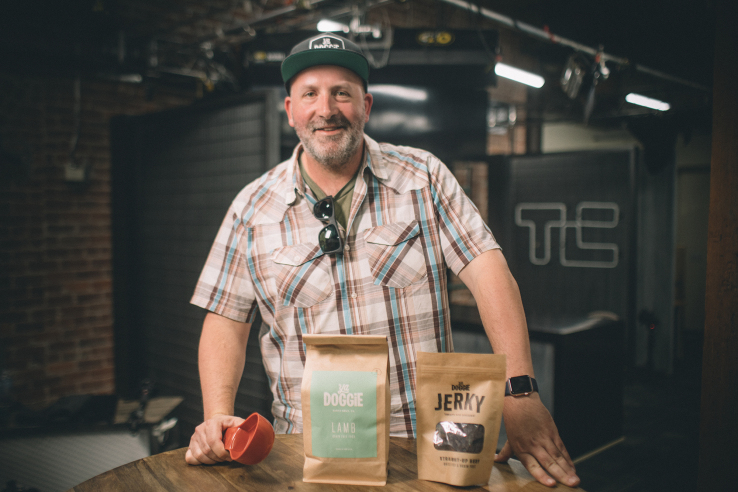 By Megan Rose Dickey
TechCrunch
September 20, 2017 — Santa Cruz, CA
"We're literally feeding our dogs to death in the U.S."
Having successfully founded and exited a couple of software companies, Tomfoolery (sold to Yahoo) and Rally Up (sold to AOL), Sol Lipman has made his move into dog wellness with the launch of YaDoggie.
YaDoggie aims to help dog parents take a holistic approach to caring for their pups. And it has an impressive group of tech investors on board, including Oath CEO Tim Armstrong (my boss's boss) and Jacqueline Reses, Square's chief human resources officer. But instead of defining itself as a dog tech company, YaDoggie is positioning itself as a dog wellness company using technology to make things better.
"We have a responsibility to think of ourselves as a dog and pet wellness company first," Lipman said.
YaDoggie's core offerings are healthy, grain-free kibble, treats and a smart scoop, which will cost $49. The food comes in three recipes, buffalo/duck, lamb and sweet potato and limited ingredient turkey and pea — none of which include rice, corn, wheat or soy.
Lipman, a dog parent himself, knows about the complexities of having a dog and not knowing if someone else in the house has already fed it. In his house, he connected a SmartThings Hub and motion monitor to let him know when the dog was getting fed.
"We're literally feeding our dogs to death in the U.S.," Lipman said.
Continue reading here: https://techcrunch.com/2017/09/20/yahoos-former-vp-of-mobile-launches-yadoggie-a-dog-wellness-startup/
###
Tagged YaDoggie