Companies
3 Flow Technologies For Flow Energy Measurement: Thermal, Vortex, Ultrasonic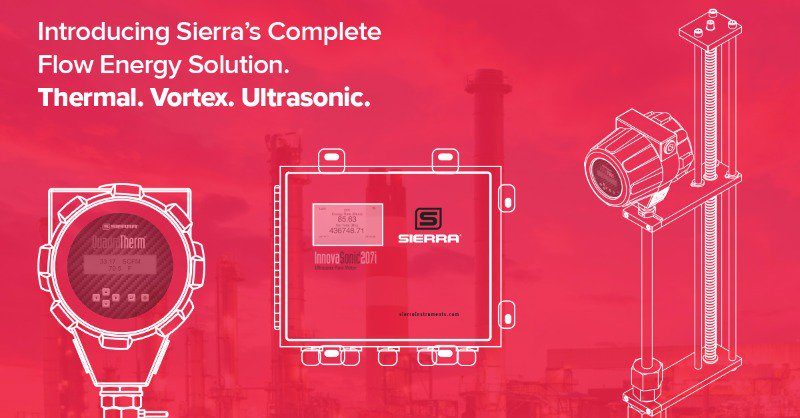 (Source: Sierra Instruments website)
August 31, 2017 — Monterey, CA
Sierra Instruments in Monterey manufacturers high performance mass flow meters and mass flow controllers for nearly any gas, liquid, or steam application.
Sierra's Thermal Mass, Transit-Time Ultrasonic, Vortex Shedding and Multivariable flow meters are available in both standard and customized versions for applications in laboratory, industrial, and hazardous environments. Sierra's flow measurement technologies precisely measure or control very low flows down to less than 1 sccm full scale as well as extremely high flows of gas, liquid, and steam. Sierra Instruments comprises 107 offices worldwide in 47 countries.
Matt Olin, Sierra CEO, shares the complete flow energy measurement and management solution –the Big-3™ iSeries of products that offer thermal, vortex, and ultrasonic technology solutions.
###