Companies
Scott Design: What's your favorite color?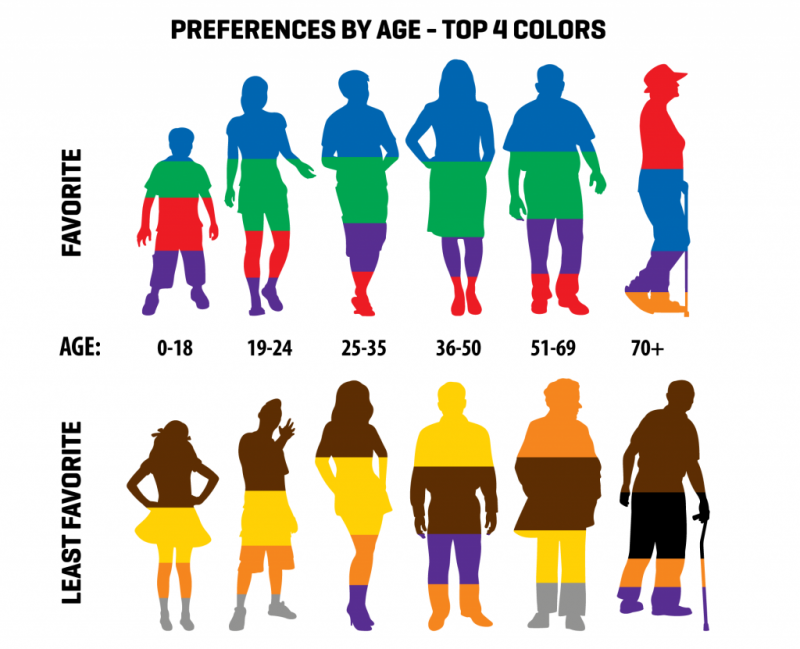 By Kirsti Scott
Scott Design
August 30, 2017 — Santa Cruz, CA
That's the question we asked…
… and 3,750+ people from 141 countries have answered! Since November 2011, survey respondents have weighed in on their favorite and least favorite colors. They also have been telling us where they are from, their age, and their gender.
If you haven't already, take a minute to answer just 5 questions and add your responses to the study: Take the survey!
The results: We love blue and green…and hate brown and yellow!

Early on, favorites emerged in the survey responses, and they have held mostly true as more responses have rolled in. One thing for sure, if you're designing something for the under-70 crowd, you can't go wrong with blue or green. If you're creating something for seniors, using red could be a great choice. And, unless there's a strong reason for using brown or yellow, you might want to avoid them as your primary colors. Let's take a look at the results:
Favorite and least favorite colors by age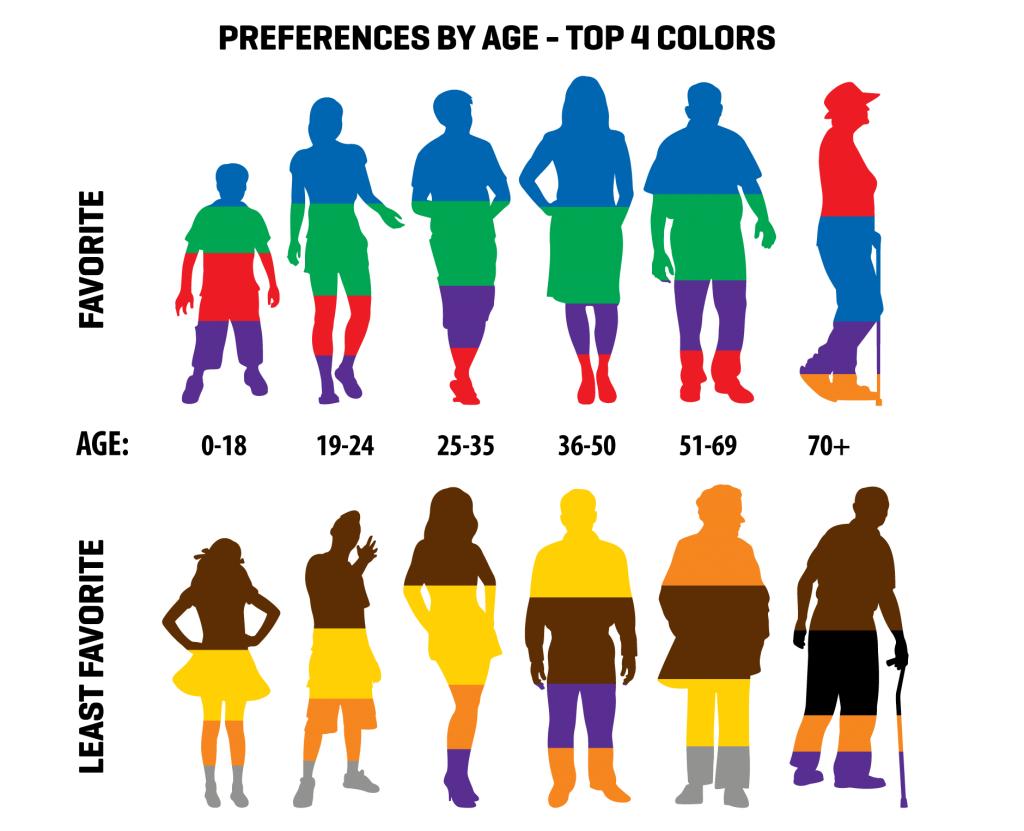 Continue reading article here: https://www.hotdesign.com/marketing/whats-your-favorite-color/
###
Tagged Scott Design