Companies
Looker is Named to 2nd Annual Forbes 2017 Cloud 100 List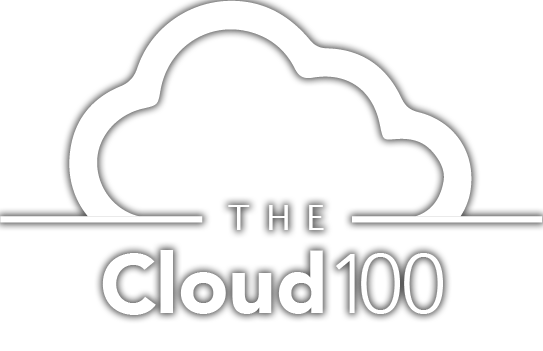 (Contributed)
July 12, 2017 — Santa Cruz, CA
Looker, the leading data platform company, has been named to the Forbes 2017 Cloud 100 list, the definitive list of the top 100 private cloud companies in the world, published by Forbes in collaboration with Bessemer Venture Partners. Looker will be celebrated tonight in San Francisco at The Cloud 100 Celebration, an exclusive event hosted by Bessemer Venture Partners, Forbes and Salesforce Ventures. The celebration is attended by the CEOs of the public cloud companies and the CEOs named to The Cloud 100 and The 20 Rising Stars lists.
"Looker focuses on innovating for modern data and cloud architectures to deliver the best experience for our customers – one customer at a time," said Frank Bien, CEO of Looker. "We're honored to be recognized by Forbes, Salesforce Ventures and Bessemer Venture Partners as one of the top 100 private cloud companies in the world."
As part of the rigorous selection process for the Forbes 2017 Cloud 100, Forbes' data partner, Bessemer Venture Partners, received hundreds of submissions from the top cloud startups. With that data, the Forbes Cloud 100 judge panel, made up of a majority of public cloud company CEOs, was then responsible for selecting and ranking the top 100 companies from all over the world. The evaluation process involved four factors: estimated valuation (30%), operating metrics (20%), people & culture (15%) and market leadership (35%), which the judge panel then weighed to select, score and rank the winners.
"Our inaugural Cloud 100 list showed the tech and venture capital community just how many standout private cloud companies there are to watch, and this year's list is no exception," said Forbes editor of the Cloud 100 list Alex Konrad. "Forbes has a keen eye for businesses, and combining that with Bessemer Venture Partners and Salesforce Ventures' deep knowledge of the cloud industry, any company's inclusion on the Forbes 2017 Cloud 100 list is cause to celebrate."
"These companies are leading the cloud technology revolution!" said Byron Deeter, a top cloud investor and partner at Bessemer Venture Partners. "The founders and teams behind the Forbes 2017 Cloud 100 companies are of another caliber and we are beyond excited to celebrate the hard work and enormous value these companies are creating as they propel the trillion-dollar software industry forward."
"The business opportunity for cloud computing is tremendous as the spend on cloud computing and the rate of adoption continues to grow and advance the ecosystem," said John Somorjai, EVP Salesforce Ventures and Corporate Development. "We're thrilled to highlight the potential of these top-tier private companies in the field and see where they take their businesses and the economies around the world."
Read how Looker's data analytics platform leverages modern, cloud enterprise data warehouses and helps customers get data-driven and integrate insights easily into their workflow.
The Forbes 2017 Cloud 100 and 20 Rising Stars lists are published online at www.forbes.com/cloud100 and will appear in the July 27, 2017 issue of Forbes magazine.
###