Companies
What You Should Know About Salinas' Third Annual Forbes Agtech Summit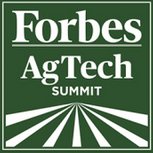 (Source: City of Salinas)
June 27, 2017 — Salinas, CA
For the third straight year, Salinas will play host to some of the brightest minds in the agtech industry for the 2017 Forbes Agtech Summit. The event will take place in downtown Salinas, California on June 28 and 29.
Forbes calls the event "a fully immersive experience into the burgeoning world of agricultural technology," featuring field tours, technology demonstrations and discussions among industry leaders.
A perfect fit for a city that has become the epicenter of agtech innovation, the summit will feature executives from some of Salinas' largest growers, including Taylor Farms, Tanimura & Antle, and successful startups like HeavyConnect. In addition, agtech and investment leaders from Silicon Valley and beyond will give their voice to some of the key issues the industry needs to face in order to feed a massively growing world population.
New This Year
New to the event this year are tours of Grupo Flor's cannabis cultivation facility and True Leaf Farms' processing plant. This year's Innovation Showcase brings together 50 agtech startups that are working on creative solutions to food waste and low crop yields.
Headline speakers at the summit include Janet Napolitano, President of University of California and Former Secretary of Homeland Security, as well as Steve Forbes, Chairman & Editor-In-Chief of Forbes Media. Salinas agtech leaders that will be speaking this year include Salinas Mayor Joe Gunter; Brian Antle, harvest manager of Tanimura & Antle; Bruce Taylor, founder and CEO of Taylor Farms; and John Hartnett, founding partner at SVG Partners.
Demo Day
In addition to serving as a founding partner for the summit, the THRIVE AgTech Accelerator is hosting a startup Demo Day in conjunction with the summit. This unique event allows the 10 startups in the third THRIVE cohort to present their work to investors, partners and media members. Bruce Taylor will serve as the keynote speaker at the event.
Some of the innovative startups in this year's THRIVE program include AgShift and AgriOpenData, which are both working to bring accessible farm data to agricultural businesses. Other startups in the program are working on key developments in cloud processing, field sensors and drone software. Visit THRIVE'S website to learn more about these startups and their groundbreaking work.
###
Originally published here: http://agtechsalinasca.com/2017/06/26/know-salinas-third-annual-forbes-agtech-summit/
###