Companies
Catbird acquired as BC Partners and Medina Capital announce launch of Cyxtera Technologies in $2.8B transaction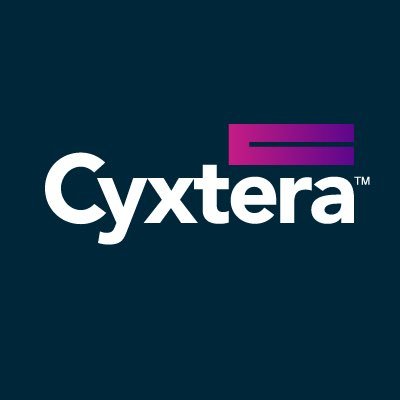 (Contributed)
May 2, 2017 — New York, Miami, Scotts Valley
Catbird is now part of Cyxtera Technologies
Private equity firms BC Partners and Medina Capital today announced the closing of the acquisitions of CenturyLink, Inc.'s portfolio of data centers and associated colocation business and of Medina Capital's security and data analytics portfolio. With the completion of these transactions, valued at approximately $2.8 billion in the aggregate, the combined assets form a new business, Cyxtera Technologies, which begins operations immediately.
Cyxtera brings together a global data center footprint and a modern, hybrid- and cloud-ready security portfolio from four innovative companies – Cryptzone, Catbird, Easy Solutions, and Brainspace. The combined portfolio offers a powerful, secure and resilient infrastructure platform built for today's complex, hybrid IT architectures, capable of securing and supporting dedicated infrastructure, private and public clouds, with software and services capabilities that extend protection to on-premises environments. Cyxtera serves more than 3,500 customers around the world.
Portfolio and Company Highlights:
A global colocation market leader, operating 57 world-class data centers, with more than 50 carrying Uptime Institute's Management and Operations (M&O) Stamp of Approval
A context-aware, identity-centric access control solution that surpasses outdated hardware-defined and perimeter-centric approaches to infrastructure security with a "software-defined perimeter" approach that increases resilience, simplifies management complexity and reduces costs
Specialized fraud prevention and authentication services for specific verticals including financial institutions and government agencies
Advanced investigative and network analytics to help better predict, prevent and detect threats
Headquartered in Miami, Florida, with 1,100 employees around the world and major security and analytics operations in Boston, Dallas, Silicon Valley, Bogotá, Gothenburg and London
CenturyLink holds a minority stake in the new business, and intends to continue to offer colocation services as part of its hybrid IT offerings through its commercial relationships with Cyxtera.
Manuel D. Medina, founder and managing partner of Medina Capital, and founder and former CEO of Terremark Worldwide, leads Cyxtera as CEO.  He is joined by his team from Medina Capital, including members of the former senior leadership team of Terremark, a leading provider of data center, cybersecurity and infrastructure services that was acquired by Verizon in 2011 in a $2 billion transaction representing a 19x EBITDA multiple and 5x return on equity. Cyxtera's executive team will also include leaders from the five acquired businesses and a roster of veterans from the enterprise infrastructure and cybersecurity sectors. More information on the company's leadership team can be found at http://www.cyxtera.com/about-us/leadership.
 "The last two decades have brought seismic changes to enterprise IT availability, agility and scalability, and the next era must be underpinned by a similar revolution in infrastructure security," said Medina. "I am proud and excited to be working with an all-star team of seasoned professionals with proven success in the fields of IT infrastructure and cybersecurity as we launch a new global platform to help realize this vision, to help our customers operate and secure their critical applications and business systems. I'm delighted to welcome our team, our customers and our partners to Cyxtera."

"As the complexity of the IT environment grows and threats to its security continue to multiply, it is more important than ever before that institutions – both in the public and private sectors – integrate security into their core infrastructure strategy," said Justin Bateman, managing partner for BC Partners.  "Cyxtera is the first company to provide that integrated solution to customers around the world."  
About Cyxtera
Cyxtera Technologies combines a worldwide footprint of best-in-class data centers with a portfolio of modern, cloud- and hybrid-ready security and analytics offerings – providing more than 3,500 enterprises, government agencies and service providers an integrated, secure and resilient infrastructure platform for critical applications and systems.
About BC Partners
Founded in 1986 as one of the few truly pan-European buy-out investors, BC Partners has grown and evolved into a leader in buy-outs, principally investing in larger businesses in the region and selectively in North America through its established network of offices in London, Paris, Hamburg and New York.  BC Partners continues to identify attractive investment opportunities by focusing on the best balance of risk and reward for its investors and is currently advising funds totally over €15 billion.
Since inception, BC Partners has completed 93 transactions with a total enterprise value of over €115 billion and has delivered superior returns through economic cycles, demonstrating discipline in bull markets and an ability to invest in attractive opportunities amidst turbulence and recession.
About Medina Capital
Medina Capital is a private equity firm investing growth capital in innovative companies in the cybersecurity, data analytics, cloud infrastructure and software-as-a-service markets.  Medina Capital's philosophy emphasizes finding high-growth companies with established products that will benefit from the strategic guidance of the firm's experience and expertise in the technology sector.
 ###
Tagged Catbird