Companies
MBEP announces agenda for 3rd annual Regional Economic Summit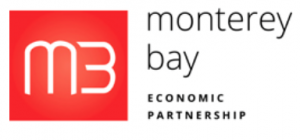 (Contributed)
April 19, 2017 — Marina, CA
Spotlight: Jobs
The Monterey Bay Economic Partnership (MBEP) is hosting its 3rd Annual Regional Economic Summit at the Cocoanut Grove in Santa Cruz on May 4, 2017. The Summit will cover important topics that answer questions about the future of our workforce in the Monterey Bay region. Speakers include Dr. Chris Thornberg, Founding Partner at Beacon Economics, Dr. Steve Packer, CEO of Montage Health, Jackie Cruz, VP of Advancement and Development at Hartnell College, and Ed Durkee, CEO of Goodwill Central Coast.
MBEP's 3rd Annual Regional Economic Summit
Thu, May 4, 2017
8am – 5:30pm
Boardwalk's Cocoanut Grove, 400 Beach Street, Santa Cruz, CA 95060
Morning sessions. Our keynote speaker, Dr. Chris Thornberg, Founding Partner at Beacon Economics, will provide insights into local, state and national economic trends. Dr. Thornberg will be followed by panels and audience Q&A that will put a spotlight on jobs as the backbone of our economy.
Public-Private Partnership Award. MBEP is proud to award this year's Public-Private Partnership Award to the City of Scotts Valley and 1440 Multiversity for working together to create a wonderful new resource in our region. 1440 Multiversity is a new learning center that offers teachable skills for better living. This project demonstrates a significant contribution to the well-being of our region by creating local jobs, and providing an important and innovative new resource for residents and visitors alike, to spend the weekend or week enjoying workshops that take place in an immersive, peaceful, and natural setting in the beautiful redwoods of Scotts Valley.
Scott Kriens, 1440's Co-Founder, said, "On behalf of 1440 Multiversity we are grateful to MBEP for this recognition. We have had a great relationship with the City of Scotts Valley from the first days we began discussions over four years ago, and it has been a partnership that has grown stronger ever since." Scott is the Chairman and former CEO of Juniper Networks, who with his wife, Joanie Kriens, started the 1440 Foundation in 2010 to cultivate the belief that to be in meaningful and authentic relationships is a life skill that can be learned. Today the Multiversity fulfills a vision of offering professional development, personal growth, and health and wellness, through a wide array of programs in an immersive setting where world class teachers and lifelong learners can thrive together. The name of the 1440 Foundation comes from Joanie. While spending time in her garden one morning, fully present and struck by the beauty of that moment, she thought of the gift we are all given—1440 minutes in each day to live more mindful, connected, and compassionate lives
Roundtable discussions. After lunch participants will join a Roundtable Discussion of their choosing to delve more deeply into topics related to the morning's panels. These discussions will be facilitated by subject matter experts to brainstorm solutions. Marketplace.
During the morning registration, breaks and the closing wine reception, attendees can visit the Marketplace, where community organizations will be sharing projects aligned with MBEP's mission.
Reception with Monterey Bay Winemakers. At the close of the event, attendees will be treated to a wine-tasting reception with regionally crafted wines from WildEye, Testarossa, and Pelican Ranch. Martinelli's will also provide non-alcoholic sparkling cider.
View full agenda here.
About MBEP
The Monterey Bay Economic Partnership (MBEP) is a regional nonprofit, membership organization consisting of public, private and civic entities located throughout the counties of Monterey, San Benito and Santa Cruz. MBEP's mission is to improve the economic health and quality of life in the region.
###