Companies
hospitalityPulse Debuts FIRE, the Hotel Industry's First Feature Inventory Response Engine, at ITB Berlin 2017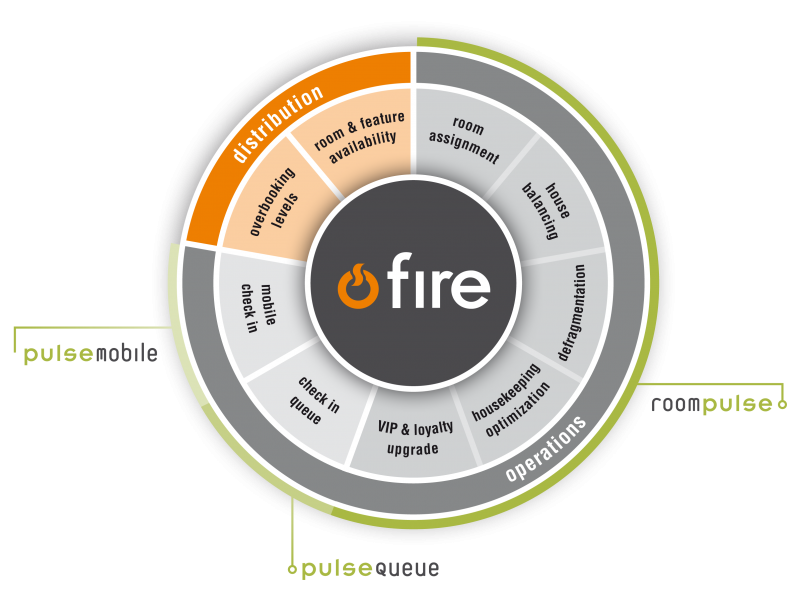 (Contributed)
March 2, 2017 — Santa Cruz, CA
Industry veterans introduce disruptive solutions to solve broken system of room assignments and distribution complexities at the World's Leading Travel Trade Show®
Attendees at this year's ITB Berlin will be introduced to the latest cutting-edge innovations from hospitalityPulse™, a leading provider of next-generation technology solutions for the hotel industry. hospitalityPulse will be showcasing a range of products that decrease operational costs, increase guest satisfaction and help hoteliers drive incremental revenues including roomPulse™, PulseLink™, PulseQueue™, PulseMobile™ and FIRE™.
The event, which takes place from March 8-12, 2017, is recognized as the global travel industry's leading trade show and convention attracting over 10,000 companies from 187 countries and 180,000 visitors.
"ITB provides us with an excellent opportunity to share the exciting things we're developing in the hotel technology space," said Pierre Boettner, CEO of hospitalityPulse. "We are setting out to solve two of the most significant problems in the lodging industry; room assignment on-property and the inherent deficiencies related to the distribution of rooms and what guests receive upon arrival at the hotel. We are thrilled to launch FIRE and look forward to introducing all of our game-changing solutions to the global travel community."     
hospitalityPulse is a visionary company founded in 2013 by hospitality industry veterans and technologists with a passion for fixing the costly and troublesome issues plaguing hotels and their guests. Their flagship solution, roomPulse, is a revolutionary cloud solution engineered to ensure hoteliers assign rooms based on reservation requirements and room availabilities, resulting in more optimal upgrades being granted to the right guests.
The highlight of the show will be the unveiling of the company's latest innovation FIRE (Feature Inventory Response Engine). Developed to combat distribution issues, FIRE uses predictive future room assignments to ensure what guests are offered to book online, also is what they can expect to receive when they arrive at the hotel. Communication with the property based system using roomPulse enables the booking path to be highly personalized to each guest, allowing them to select the relevant room type, room attributes and features they want, providing competitive differentiation from other hotel booking experiences currently dominating the market.
ITB attendees and media are invited to come by Hall 8.1 booth 124a to meet with the hospitalityPulse team and view live demos of the innovative platform.
To learn more visit hospitalitypulse.com.
About hospitalityPulse
hospitalityPulse was designed by hotel technology and operations veterans tackling one of the most difficult problems hotels are facing: room assignment and its direct effect on guest satisfaction. Our patent-pending optimization algorithms, combined with an intuitive user interface enable hoteliers to assign the optimal room for every guest, every time, with consistent efficiency. Using the multi-dimensional FIRE engine, hoteliers can rely on providing the booker with the trueAvailabilityTM of room and feature combinations on the dates selected. roomPulse dynamically optimizes each room assignment in real time, all the time. Visit us at www.hospitalitypulse.com.
###
Tagged hospitalityPulse
Related Posts