Companies
The inventor of Bluetooth on where wireless is going next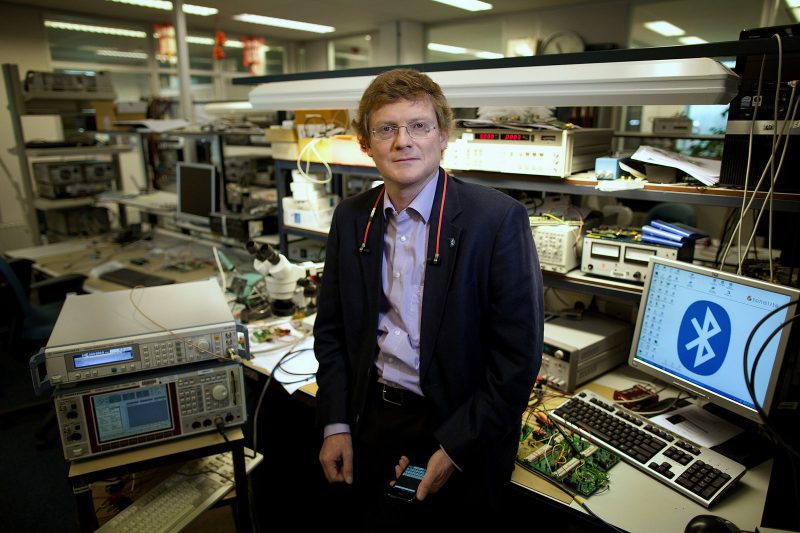 By Devindra Hardawar
Engadget
December 14, 2016 — Santa Cruz, CA
(Photo: Jaap Haartsen, who spearheaded the design of the standard in 1994 while working at Ericsson and currently serves as a wireless expert at Plantronics, was recently inducted into the Consumer Technology Association Hall of Fame. Source: European Patent Office/Flick)
Twenty-two years after designing Bluetooth 1.0, Jaap Haartsen is still working to push the standard forward.
Bluetooth has come a long way. It's gone from being a frustrating standard that only businesspeople used for mobile headsets to something that millions rely on daily for wireless speakers and headphones, syncing with wearables and more. And now, with Apple and other companies pushing consumers toward wireless headphones (and away from the tried-and-true 3.5 headphone jack), Bluetooth finally has a chance to shine.
Jaap Haartsen, who spearheaded the design of the standard in 1994 while working at Ericsson and currently serves as a wireless expert at Plantronics, was recently inducted into the Consumer Technology Association Hall of Fame. I had a chance to sit down with him to talk about the development of the format and get a sense of where things are headed.
So what have you been working on recently?
I've been working on getting a different kind of function over radios like Bluetooth by determining distance because location and communication together will be a very strong formula for features. By knowing what devices are close to you, or further away, you know in range what functions they have. But if you don't know how far they are away, that's a disadvantage.
What would the use case be for that?
Well, for example, you have your laptop and want to print out something. You can search for printers and get a list of names, which don't mean anything to you. But if it says printers are 5 meters and 10 meters [away], that would be at least my vision on how to use these. And there are a lot of things where just being able to determine distance in addition to the contextual awareness. It brings one parameter extra, which can greatly benefit users.
Continue reading article here: https://www.engadget.com/2016/12/09/bluetooth-inventor-jaap-haartsen-interview/
###
Tagged Plantronics