Featured
Database for National Cancer Moonshot Initiative Born in the Santa Cruz Foothills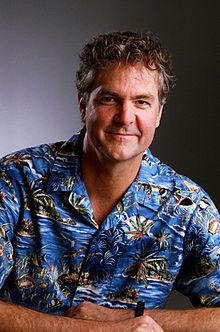 By David Haussler
Scientific Director, UC Santa Cruz Genomics Institute
August 31, 2016 — Santa Cruz, CA
Sixteen years ago, UC Santa Cruz's nascent Genomics Institute won a race against Craig Venter's private Celera Genomics to be the first to fully decode the human genome. Flush with victory, the institute took on an even bigger and longer task: to launch the world's first open data platform for storing, analyzing and sharing genomic and clinical-related data on cancer. It was called the Cancer Genomics Hub (CGHub) at UC Santa Cruz and UCSC was the first NIH Trusted Partner to manage data for all of the National Cancer Institute's major cancer genomics projects. It became the largest shared cancer genome database in the world, serving to researchers more than 2 petabytes of cancer genomics data per month, exceeding the entire output of the National Center for Biotechnology Information. It helped cancer researchers all over the world sift through big data to determine how to deliver targeted treatment for cancer patients, and set the stage for the new National Cancer Institute Genomic Data Commons (GDC).
We welcome VP Joseph Biden's recent announcement that the GDC is now an important part of the National Cancer Moonshot Initiative. The moonshot initiative was established to defeat cancer using newfound knowledge. Coordinated data efforts like the GDC are the vital custodians of the foundation for that knowledge. We believe that due to the success of new treatments based on discoveries in the past several years by scientists using CGHub, and the GDC going forward, that cancer treatment will be significantly more successful and save more lives in the coming decade.
Indeed, based on our ongoing pilot with what are considered incurable cases of cancer among young children in our Treehouse Childhood Cancer Initiative, funded by a California Governor's allocation, we believe that what was once considered a cancer moonshot might, within a few years, become a common cancer treatment. That is a dream of UC Santa Cruz's Genomics Institute, home to scientists reaching for the stars.
Article originally published here: https://medium.com/@David_Haussler/database-for-national-cancer-moonshot-initiative-born-in-the-santa-cruz-foothills-4f9f3f6ce06#.y2sz0btgl
####