Companies
Crank Logic Cranks Up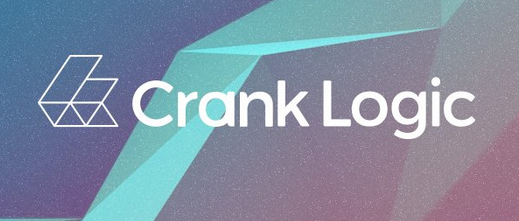 By Sara Isenberg
Founder, Publisher, Editor-in-Chief, Santa Cruz Tech Beat
July 21, 2016 – Santa Cruz, CA
Justin Laing is already a familiar name in the local startup community. He was the co-founder of MerchantOS, a cloud-based point-of-sale startup that helped thousands of independent retailers modernize their operations. MerchantOS was acquired in 2013 by Lightspeed. In April (2016), Lightspeed closed their Santa Cruz office.
A few weeks later, Laing, a Santa Cruz native, decided to launch a new venture to bring independent retailers into the Era of Big Data. After selling MerchantOS, he saw analytics and business intelligence tools were still largely unavailable to the retailers he had worked with. Today, every retailer needs actionable data to compete in the global marketplace or risk losing their business to shrinking margins and online competition.
In May 2016, Laing started Crank Logic with a team of cloud data experts to create a big data solution for every retailer. Three weeks into the new company, he knew he was on the right track when two customers with ten retail locations signed annual contracts with Crank Logic.
"Local retailers are struggling to run efficient, highly profitable businesses." said Laing. "They don't have the resources or the data to answer questions like: What products should I be stocking and at what quantities? What products should I put on clearance now? Which of my customers should I target in marketing campaigns? Are my salespeople profitable?"
With headquarters at NextSpace in Santa Cruz, Crank Logic works with data from independent retailers and gives them access to key information and suggestions in the areas of inventory management, employee performance and targeted marketing. Crank Logic guides retailers to make decisions every day that result in higher margins and better sales performance.
Crank Logic's initial customers are regional bike stores looking for a solution to simplify complex data, with manageable daily actions to improve their business. According to the National Bicycle Dealers Association, 2015-The NBDA StatPak, there are 3,800 specialty bike stores in the US generating 49% of a $6.1 Billion market. From Crank Logic's calculations, the average bike shop is under-performing by tens of thousands of dollars a year in missed profits.
Crank Logic provides Big Data for every retailer. They are adding more pilot customers and hiring for sales positions. You can contact the team at sales@cranklogic.com.
###
If you wish to republish this article, please follow our Terms of Use.
###
Tagged Crank Logic