Companies
Q&A: Vab Media releases new (free) guide to help startups with SEO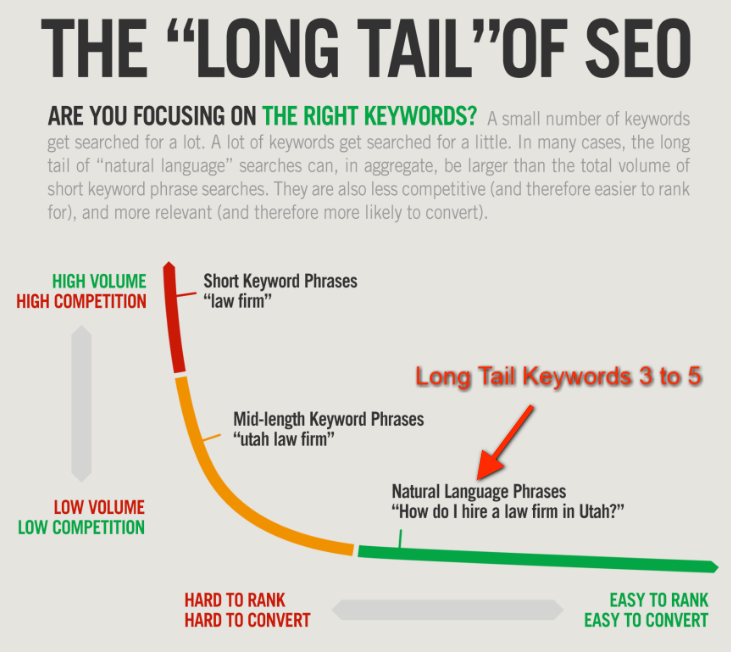 By Jaclyn Sorese
Special to Santa Cruz Tech Beat
July 8, 2016 — Santa Cruz, CA
Startups can learn about semantic search, match types in Adwords, targeting new opportunities, adding negative keywords, competitor analysis for organic ranking, and how search engines use query expansion techniques with Vab Media's new (free) Keyword Research targeting for PPC and SEO guide.
During a hectic week — of balancing client work, attending technology startup networking events and growing their

brand — Andrew Broadbent, cofounder and Director of Search Marketing of Vab Media, a Santa Cruz digital agency, took time to share his insights about why he spent over 30 hours creating an educational 5,000 words Keyword Research guide to give away for free.
JS: What gave you the idea to develop such an in-depth and comprehensive resource?        
AB: We are still a startup ourselves, it's so always a tough balancing act between developing and executing a digital strategy to grow your own company and manage your client work at the same time. First of all, things change all the time with regards to how Google and other search engines are displaying ads and ranking search engine page results (SERP). I started noticing that for very competitive marketing related search phrases such as "content marketing", "link building", "guest blogging" or "keyword research" Google is choosing to rank search results that are much longer articles.
Much larger agencies and entrepreneurs such Neil Patel, Moz software and Brian Dean have been choosing to publish new content less frequently. Instead, they publish content that is much higher quality and ultimately deserves to rank for its target search phrases. Second, search engine optimization and keyword research can be a complicated process, so we wanted to give people who visit our website content that they could use to learn something to take action and apply it to their business or niche market.
This keyword research guide took me over 30 hours of research, writing, editing and revising. Since we realize it's a lengthy document, we decided to break it down into 10 chapters. There is a clickable table of contents in the beginning so that marketers can navigate more easily to the section they are interested in. I read almost every other competitor keyword research article on the internet, both for ideas and to figure out what I could explain that was not being covered. I have never put so much effort into one piece of content before.
JS: What audience or demographic is this targeted for?
AB: How do businesses find a strategy to stand out from the noise of a billion websites online? We like to help companies position themselves as leaders in their space through building professional websites, SEO, branding, messaging and storytelling that's authentic to each brand.
We created this guide to educate Santa Cruz startups, small business owners, and marketers of larger brands. The guide teaches the best practices for efficient keyword management strategies in both pay per click advertising and organic search engine optimization campaigns. We hope this will help businesses and marketers to create strategic targeted content marketing and advertising campaigns.
It is usually the case that a prospective customer will land on your website and want to learn a little more information before they feel comfortable in contacting, hiring, or purchasing from you. We always tell people to examine the research process or sales funnels their customers would take. It's important that businesses and organizations have a digital plan that ensures that your brand channel has a presence at each stage. For each stage, you will want to ask your team the following questions:
How will potential customers find me at this stage?
What kind of information or content do I need to provide to move them along to the next stage?
How will I know or track if they have moved closer to converting?
For companies that are just getting started with advertising or SEO, this is great resource to read.
JS: What's up at Vab Media?
AB: I will always consider Santa Cruz our home. We have loved for the past 6 years meeting and working with all these wonderful people at Nextspace and Cruzio including Nada Miljković, Sara Isenberg, Karen Kefauver, Steve Graff and many others. Just as the Big Data startup, Looker, is headquartered in Santa Cruz, they have been expanding their presence into other cities around the world. We are exploring the New York business community but continue to work with clients in Santa Cruz like Trusound Audio, Artists on Art, Airtight Windows, and Vinyl Siding, and even realtors from the Sereno Group. Over the last year I have been living bi-coastal.
JS: How can someone find this guide?
AB: We just published the keyword research guide a little over week ago! If you want to improve the ROI of your marketing, read our new Keyword Research targeting for PPC and SEO guide and learn about semantic search, match types in Adwords, targeting new opportunities, adding negative keywords, competitor analysis for organic ranking and how search engines use query expansion techniques.
###
If you wish to republish this article, please follow our Terms of Use.
###