Companies
Santa Cruz Works announces new Executive Director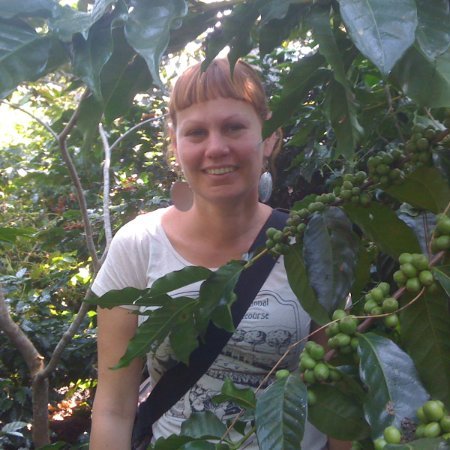 By Sara Isenberg
Founder, Publisher, Editor-in-Chief, Santa Cruz Tech Beat
June 28, 2016 – Santa Cruz, CA
(Photo above: Heather Putnam has been named new executive director at Santa Cruz Works. Source: LinkedIn.)
Seasoned non-profit leader, Heather Putnam, ready to lead Santa Cruz Works
The last time we published news about Santa Cruz Works (SCW), it was to let you know that then-executive director Jeremy Neuner was leaving for a job at Google. (Siren's Song Seduces Neuner, 12/9/15) After all, when the Google siren calls, who can resist? Well, there's news!
The SCW Board of Directors announces that Heather Putnam, PhD is its new Executive Director. Putnam comes to SCW from locally based nonprofit organization, Community Agroecology Network, where she built an international research program with multiple organizations in Latin America, including national governments, educational institutions, and for-profit and non-profit organizations. With 15-year background in sustainability, community building, and collaborative initiatives with the business community, Putnam is positioned to lead Santa Cruz Works through its next stage of development.
"I look forward to deepening the impact of Santa Cruz Works as an organization that connects the amazing talent of the Santa Cruz science and tech sector in this community," Putnam said. "SCW has the potential to make the Santa Cruz science and tech ecosystem stronger than ever by working with organizations and companies in our county to promote opportunities to learn, connect, and cultivate the current and future workforce here."
Putnam begins her new position this week. With deep roots in Santa Cruz, broad personal connection to the science and tech scene, and strong dedication to her community, Putnam has first-hand knowledge of the challenges as well as the opportunities here. She is eager to bring that perspective to grow SCW's role in the local science and tech ecosystem.
SCW is launching a refreshed website this week featuring a calculator that helps local commuters understand the costs of commuting to work in Silicon Valley.
###
If you wish to republish this article, please follow our Terms of Use.
###