Companies
SCO Is Undeniably and Reliably Dead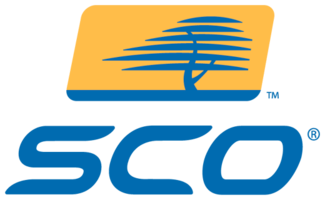 By Christine Hall
Foss Force
March 10, 2016 — Santa Cruz, CA
[Editor's note: Santa Cruz Operation (SCO) was once Santa Cruz's largest private employers. The company had a major presence here in the '80's and '90's. In 2001, SCO split into two. One part became Caldera (based in Utah), and they later changed the name to SCO Group. The other part became Tarantella, later acquired by Sun, later acquired by Oracle. You can learn a bit about my experience working at SCO 1989-2002 — 13 great years — in "Don't let anyone tell you tech is new in Santa Cruz!". On to the current news below… legal news from the Caldera branch of SCO.]
IBM and SCO  filed an agreement with the US District Court in Utah to accept a ruling of dismissal of the last remaining claims by SCO against IBM.
It appears as if SCO's case against IBM, which began as a blustering tornado back in 2003, finally died with a whimper last week. The death notice came in the form of what is essentially a one page agreement between SCO and IBM which calls "for certification of the entry of final judgment on the Court's orders concerning all of SCO's claims…."
The agreement goes on to state: "There is no just reason for delaying SCO's appeal from such Orders, as the final resolution of SCO's claims may make it unnecessary, as a practical matter, for the Court to decide the several pending motions concerning IBM's counterclaims, given SCO's bankruptcy and its explanation that it has de minimis financial resources beyond the value of the claims on which the Court has granted summary judgment for IBM."
In other words, there's no reason to continue since SCO is bankrupt and the only assets it has left are its claims against IBM, which have already been pretty much ruled as off the table.
Continue reading article  here: http://fossforce.com/2016/02/sco-is-undeniably-and-reliably-dead/
###