Companies
Inspiring a Data-Driven Culture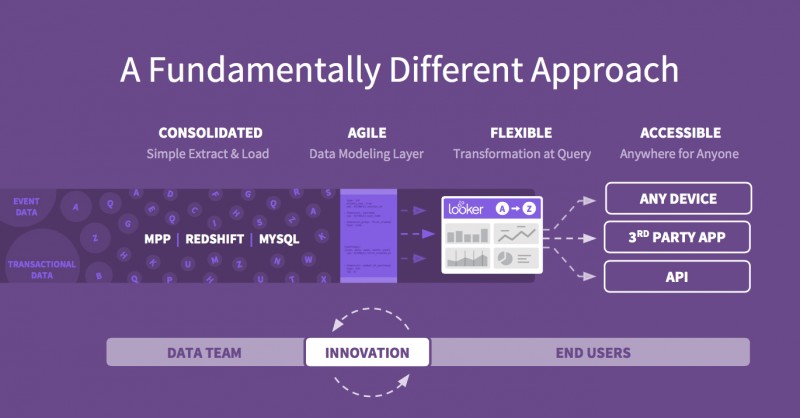 By Sara Isenberg
Founder, Publisher, Editor-in-Chief, Santa Cruz Tech Beat
August 27, 2015 — Santa Cruz, CA
Visualize. Scaffold. Contextualize. And always have a Conversation.
That's the bottom line says Brian LaFaille, Account Manager at Looker, on how a company can make the most of data.
In a very comprehensive blog post, LaFaille starts out:
We're in the middle of a data renaissance.

The idea of data democracy is radically new for most employees who have never had open access to data before. This data democratization represents a radical shift in mainstream thinking of how everyday employees access meaningful information for their day-to-day work.

In the past, Marketing Managers, Sales Reps, Finance, and generally anyone needing data, would run to the analyst team whenever they needed a report. After waiting hours, sometimes even days, the analyst would return with a CSV of raw data, which, many times, might not be exactly what that Marketing Manager wants to see.
This experience has left a bad taste in the mouths of all those professionals thirsting for data, but hesitant to repeatedly make requests of their colleagues.

Enter the self-service BI tool.
With what Looker provides, that Marketing Manager no longer has to continually hound a data analyst for a needed report, but instead can build, schedule, download, visualize and dashboard the data relevant to them.

It's powerful stuff.
Continue reading Brian LaFaille's Inspiring a Data-Driven Culture …
###
Tagged Data Analytics, Looker