Companies
Santa Cruz Tech Beat Marks Second Year Anniversary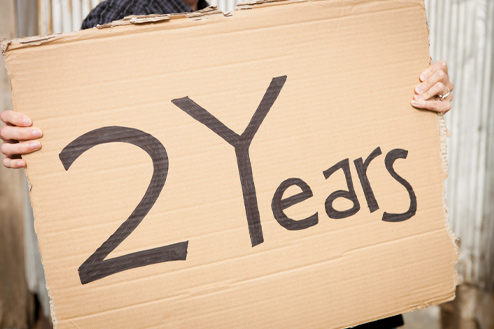 Santa Cruz Tech Beat Marks Second Year Anniversary
July 16, 2015 — Santa Cruz, CA
Santa Cruz Tech Beat (SCTB) marks their second anniversary this month. This mid-July milestone coincides with the publication of their 100th weekly digest, coming out July 21.
Santa Cruz Tech Beat provides local tech-related news, events, jobs openings, resources, features, thought leadership, and a business catalog.
Launched in July 2013 by local web consultant Sara Isenberg to raise awareness of the burgeoning local tech ecosystem, Isenberg remains at the helm as SCTB's Founder, Publisher, and Editor-in-Chief.
"Santa Cruz Tech Beat continues to provide a convenient way for business and community leaders, technologists, educators, students, and the general public to stay informed on tech related news and business developments in our local tech ecosystem," Isenberg says.
Santa Cruz Tech Beat is considered by many community leaders to be "the heartbeat of local tech." A video about SCTB shows what local leaders have to say about SCTB. [Video: http://tinyurl.com/p55or65]
Local angel investor Bud Colligan says, "What Santa Cruz Tech Beat is doing is an important component of the tech ecosystem. There has to be some media entity that's chronicling what's going on, and acting as that connective tissue in the community. Tech Beat provides that here in Santa Cruz."
Bonnie Lipscomb, City of Santa Cruz Economic Development Director says, "One of the things I like best about Santa Cruz Tech Beat is the weekly news digest because it enables me to stay abreast of all the things that are happening in tech in a really convenient way."
Increasingly, SCTB has been including technology news and developments from Monterey and San Benito counties, as well.
"Nobody else is doing what Santa Cruz Tech Beat is doing," Isenberg says. "Not only are we a community resource — the go-to source for all things tech in Santa Cruz — we provide stewardship for legacy news, functioning as the historical repository for our local tech history."
Santa Cruz Tech Beat welcomes news tips, guest feature articles, and job posts, and event listings from the business community. "Our job listing page is the most popular page on our website," Isenberg says.
Isenberg acknowledges the partners that have already committed to supporting SCTB in the coming year, including South Swell Ventures, Central Coast Angels, City of Santa Cruz Economic Development Department, UC Santa Cruz, Santa Cruz Works, Launch Brigade, Looker, UCSC Computer Science Department, Monarch Media, ANB Insurance Services, and Mainstream Real Estate Group. Isenberg is optimistic that more will partner with SCTB this year. Partnership, she says, is well suited to organizations that want to support the local tech ecosystem into the future as it continues to become more visible within and beyond our region. What's happening here in tech, she says, is not just beneficial for tech itself but also for all of the services that surround tech such as banking, real estate, law, recreation, and beyond.
Visit SCTB's website, https://santacruztechbeat.com, to read the news, subscribe to the free weekly digest, connect on social media, and post jobs and events. "It's not just for geeks," says Isenberg.
For more information:
###
For questions or more information about this press release, contact Sara Isenberg at santacruztechbeat@gmail.com.
Tagged Santa Cruz Tech Beat
Related Posts