Companies
HZDG Announces First West Coast Office in Santa Cruz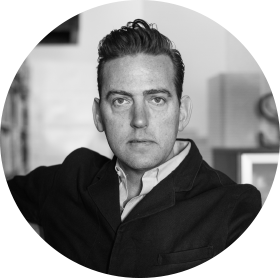 By Sara Isenberg
Editor-in-Chief, Santa Cruz Tech Beat
April 22, 2015 — Santa Cruz, CA
Ted Holladay to lead local office
HZDG, an independent full-service creative agency specializing in branding, advertising, and digital, just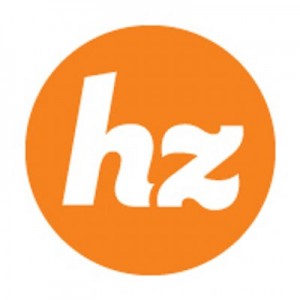 announced that it will open its first West Coast office in Santa Cruz.
Ted Holladay, most recently head of Studio Holladay in Santa Cruz, will lead the agency as vice president, creative director.
"I convinced HZDG that having their West Coast headquarters in Santa Cruz was more valuable than locating in San Francisco or Silicon Valley. Clients make a destination out of it and spend the day here. We're Silicon Beach. We've got it all: tech, designers, and artists. I will be heading up the Bay Area headquarters in Santa Cruz, and we'll be growing fast. Right now, I need 2-3 designers, 2-3 developers, and account executives," said Holladay.
Karen Zuckerman, president and chief creative officer of Rockville, MD headquartered agency, made the announcement today. Following on the heels of opening its March 2015 D.C.-metro office through the acquisition of Canvas Co/work, Santa Cruz will be HZDG's fifth office location. In addition to Rockville, they have offices in New York City, Baltimore, and Washington, D.C.
"Santa Cruz is a hotbed of creative talent, and we see tremendous opportunity for growth here," said HZDG CEO Jerry Zuckerman. "That, combined with its proximity to world-class brands, makes it an attractive market for us."
Holladay's appointment marks a reunion for the executive and independent agency. Prior to opening Studio Holladay in 2005, Holladay worked at HZDG's Rockville headquarters as creative director. "Having worked at HZ already, I have the utmost respect for the company, its culture and its work," said Holladay. "It is an honor to work with them again, and to have the opportunity to lead their first West Coast studio."
A creative director and designer, Holladay has worked for an array of marketers including Microsoft, Rambus, Robert Mondavi, Aveda and the then-named Santa Cruz Redevelopment Agency.
"We're thrilled about this expansion," said Karen Zuckerman. "Santa Cruz attracts the type of people we love to hire – tech and design savvy, lovers of Silicon Beach."
Holladay says the local studio space will be located in the Museum of Art and History (MAH) building, overlooking Abbott Square.
[Editor's note: View HZDG's local job openings on Santa Cruz Tech Beat's jobs page.]
###
Tagged HZDG, Ted Holladay
Related Posts