Companies
Fullpower awarded another important patent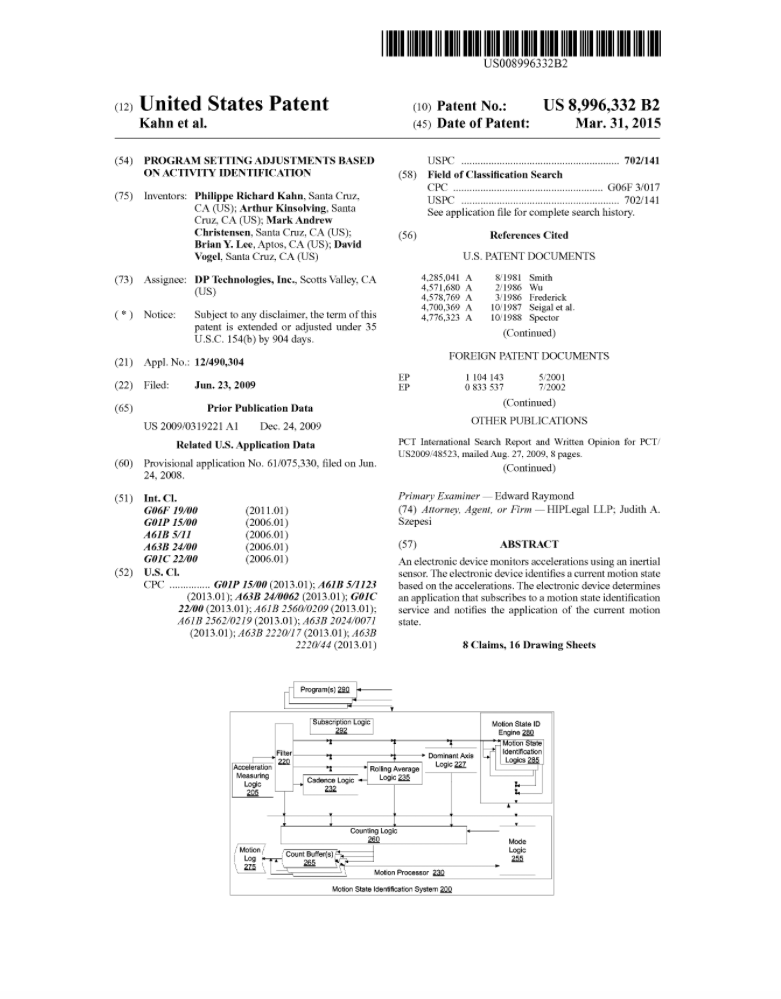 By Sara Isenberg
Editor-in-Chief, Santa Cruz Tech Beat
April 2, 2015 — Santa Cruz, CA
Activity Monitoring Patent Critical for Smartwatches and Wearable Devices
Fullpower today announced it has been awarded another important patent covering key practical aspects of monitoring human activity, specifically identifying motion states of the user. Automatic activity identification is crucial for smartwatches such as the Android Wear and Pebble and advanced fitness trackers such as the Jawbone, Fitbit, Misfit and others.
"The smartwatch and wearable number one use case involves automatic activity identification," said Philippe Kahn, CEO of Fullpower. "This is early IP with a priority date of 2009." 
This patent is part of an intellectual property portfolio from Fullpower that includes more than 100 issued and pending patents. Broad coverage for the MotionX®Technology Platform and Sleeptracker®technology introduces a new and necessary approach for continuous activity and sleep monitoring and analysis, with applications spanning a variety of smartwatches and activity trackers, as well as health and fitness, medical, business, lifestyle and navigation applications. Fullpower's ongoing innovation translates into continually broadening and deepening of this sensor-fusion patent portfolio.
###
Tagged Fullpower