Featured
Rising stars garner national attention in gaming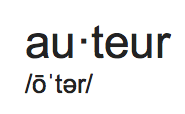 By Jonathan Partridge
Contributor, Santa Cruz Tech Beat
January 20, 2015 — Santa Cruz, CA
UC Santa Cruz graduate students have been recognized this month for their innovative video game concepts.
On January 5, Forbes magazine named Deirdra "Squinky" Kiai as one of "30 Under 30 In Games." Kiai previously received honors in last year's International Games Festival competition for the game Dominique Pamplemousse in "It's All Over Once The Fat Lady Sings!"
The same week, UC Santa Cruz graduate students Aaron A. Reed and Jacob Garbe were named International Games Festival finalists for Excellence in Narrative for their game Ice-Bound, while receiving an honorable mention for the festival's prestigious Nuovo award.
Such honors speak to the caliber of graduate students in game design who are attending the university, according to Noah Wardrip-Fruin, Associate Professor of Computational Media and former Director of UCSC's Digital Arts and New Media program.
Grad student makes Forbes' A-list
Kiai, a second-year student in UCSC's Digital Arts and New Media master's program, expressed delight at being named in Forbes among esteemed members of the gaming industry.
"My reaction is pleasant surprise, particularly given that my work, which is rather offbeat and non-mainstream, has been deemed worthy of inclusion next to CEOs and famous Youtube stars," Kiai said.
Humble Bundle cofounder Jeffrey Rosen, video game commentator Felix "PewDiePie" Kjellberg, and Threes! mobile game producer Asher Vollmer were among some of the other game industry members listed in the article.
The listing in Forbes comes after Kiai was nominated for the Seumas McNally Grand Prize in last year's IGF competition for the offbeat claymation comedy Dominique Pamplemousse in "It's All Over Once The Fat Lady Sings!" That game featured a character of ambiguous gender, portraying lighthearted music and claymation figures while focusing on deeper issues such as sexual identity and the economy.
Kiai, who does not identify with any specific gender, regularly produces games that focus on gender and race among other social topics. For instance, Kiai created Quing's Quest VII: The Death of Videogames!, a parody of the 1980s King's Quest series, featuring a "young monarch of mysterious and indistinct gender," and has also produced several interactive cartoon games.
Reed said he was glad that Kiai's work is being honored, and happy to see recognition for video games that are personal and meaningful in nature.
"I think it's really fantastic," he said. "More and more people are recognizing auteur gamemakers in the same way that you have auteur directors."
Students turn heads with wintry tale
Reed and Garbe, both PhD students in Computer Science who graduated from UC Santa Cruz's Digital Arts

and New Media program, already received a 2014 IndieCade Prize for Story and World Design for Ice-Bound when they learned they were named as finalists in IGF this year. The annual competition, which is often described as the Sundance of video game festivals, will take place March 4 through 6 in San Francisco.
"It's really awesome!" Reed said of the honor, adding that it was particularly great to be nominated in the narrative category among so many highly qualified entrants.
Garbe said he is also looking forward to the upcoming festival, as it will provide an opportunity to offer the game more exposure.
Ice-Bound, slated to be released to the public in late spring or early summer, runs on iPads 2 and newer and on PCs with webcams. The game combines interactive storytelling with an accompanying augmented reality-enabled picture book.
In the game, which is set on an abandoned polar base, a publisher commissions an artificial intelligence recreation of a famous author to allow the writer's unfinished masterpiece to be completed. Players use an app to arrange a map of possible stories – the pieces of a fictional novel called "Ice-Bound" – while interacting with the AI simulacrum. The game contains six to 12 hours of play, with thousands of different outcomes that players help determine.
Garbe and Reed have raised nearly $20,000 for the project through a Kickstarter campaign, and they are still taking pre-orders for the game. Looking ahead, Ice-Bound's creators say they hope to sell all 2,000 of the augmented reality books that are produced during the first printing.
Reed said he appreciated UC Santa Cruz's support of video game developers who produce experimental work. He was happy to see Ice-Bound get exposure at a venue such as IGF, rather than seeing such avant-garde works "locked up in academia."
"It's really important to be to show that these can be playable experiences," he said.
UC Santa Cruz offers a rare interdisciplinary community where students with a passion for computer science and the arts can blend their interests, Wardrip-Fruin said. Both the university and the community at large have helped attract such students, as the "Keep Santa Cruz Weird" vibe makes the region a great place for people who wish to push the boundaries of what gaming can be, he said.
###
Jonathan Partridge is a freelance writer and online media strategist who loves to share stories about exciting happenings in Santa Cruz County. He can be reached at jonathanjpartridge@gmail.com.
Tagged gaming, UC Santa Cruz