Events
TEDxSantaCruz 2015 Launch Party is November 18

by Nada Miljkovic
TEDxSantaCruz organizing team member
Seeking speakers and performers for April 24, 2015 local TEDx event
TEDxSantaCruz 2015 Launch Party
November 18, 2014, 6-8 PM

Hotel Paradox, 611 Ocean St, Santa Cruz, CA
Public invited
We are kicking off TEDxSantaCruz 2015: RADICAL COLLABORATION by partnering with the Paradox Hotel for a cocktail gathering on November 18th, 6:00-8:00 PM.
The event will feature former speakers, the TEDx Organizing Team, and a free sample of the TEDxSantaCruz Signature RAD Cocktails, one cold and one hot featuring Applepie Moonshine.
Those attending will hear about speaker submission details and other related information about the April 24, 2015 TEDxSantaCruz: RADICAL COLLABORATION live event.
The TEDxSantaCruz Video Pitch Booth will be back by popular demand. Interested speakers are invited to share their definition of collaboration as well as give a 1-2 minute pitch outlining their idea worth spreading related to the 2015 theme.
"We're seeking speakers and performers whose creative and innovative ideas sparked experiences, projects, change, technologies, solutions, art or performances that catalyzed a new reality or solution, ignited new connections, and energized communities by working together, " said TEDxSantaCruz organizer Irene Tsouprake. "Surprise and delight us, confront and invite us. The theme casts a wide net. You could be talking about the microbiome. That is some seriously radical collaboration. Listening, vulnerability, openness, inventiveness, fearlessness, willingness and desire; radical collaboration requires all of these elements."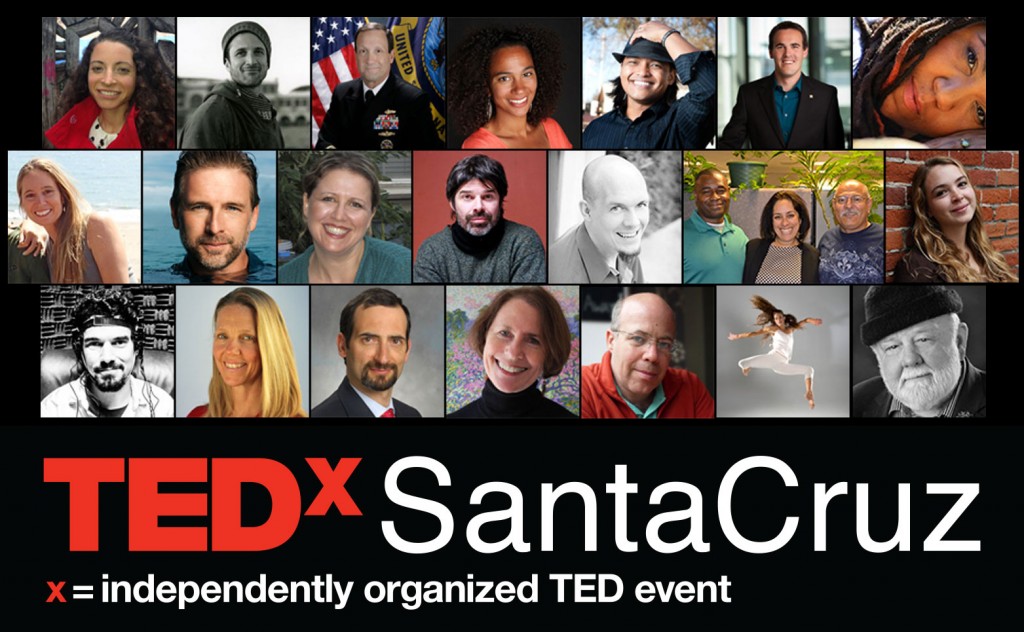 For more information about this event and TEDxSantaCruz in general:
###
Tagged TEDx Santa Cruz