Companies
PayStand platform drives bitcoin donations for candidates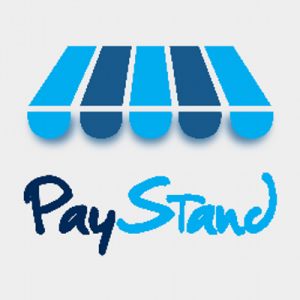 (contributed)
Bitcoin political contributions go mainstream in this election cycle; New Hampshire candidates embrace new donation option
PayStand, a Santa Cruz based next generation online payment solution which accepts Bitcoin as well as traditional forms of payment, is in the forefront of the newest wave of political contribution as Bitcoin donations start to hit the mainstream. With the May decision by the Federal Election Commission making Bitcoin an acceptable and legal form of currency for campaign donations, candidates are now adding Bitcoin to their campaign fundraising efforts. For roughly a dozen New Hampshire state senate candidates, PayStand's solution is making political donations with these new next-generation payment methods easier than ever.
New Hampshire, leading the currency revolution, was ranked as having the most Bitcoin transactions per capita of any state in the US. As a result of the recent FEC ruling, political candidates from the state are opening up their campaigns to receive Bitcoin donations. State Representative Mark Warden, a Manchester Republican, is reportedly the first sitting elected official in the country to take donations by Bitcoin. About a dozen state Senate candidates in New Hampshire are now able to accept Bitcoin donations, incorporating the PayStand platform on their donation web pages, for the first time making it easy for supporters to make a next generation Bitcoin contribution alongside legacy credit card methods.
"It's important for government leaders to listen to their constituency," states Andrew Hemingway, a New Hampshire Republican gubernatorial candidate. "New Hampshire is known as the Live Free or Die State and we have always been very strong in our independent ideals. The state has spoken – they want the opportunity to use innovative and convenient payment alternatives. I am happy to accept Bitcoin as political donations and want to make it as simple a process as possible for my supporters to do that. Cryptocurrency like Bitcoin is the wave of the future and I want to do everything I can to allow people to use it – including for political donations of all sorts."
By allowing eCash (Bitcoin), eCheck (ACH), and all major credit cards, PayStand is the first and only payments service to easily allow digital currency and more traditional payments all at the same time. The convenient integration and one-click checkout is helping PayStand bring Bitcoin to the mainstream. The seamless Bitcoin donation process makes PayStand a very easy all-inclusive donation platform for candidates. The solution's intuitive payment interface works with any website, social network, or mobile application and eliminates the need for extra programming, additional software, or a separate merchant account.
"Bitcoin is absolutely moving quickly into all facets of our lives. This election cycle is really the first where Bitcoin is talked about and used for donations, now that the FEC has approved it. And with more and more businesses – and even now the State of California – accepting Bitcoin as a form of currency, it is becoming essential to include cryptocurrencies as a payment option," said Jeremy Almond, CEO, PayStand. "From day one PayStand has included Bitcoin among all other forms of payment and we are thrilled to be on the leading edge in the political donation process in New Hampshire and throughout the country."
"The candidates we've endorsed understand that Bitcoin represents the kind of market-driven innovation this state needs to succeed in today's global economy," said Aaron Day, chair of the RLC of New Hampshire. "PayStand offers a comprehensive, turnkey solution for candidates – and political organizations like ours – dependent on donations for victory."
Among other New Hampshire candidates accepting Bitcoin are Eileen Landies and Kevin Avard.
###
Tagged PayStand