Events
TechRaising meetup: VC Economics on August 28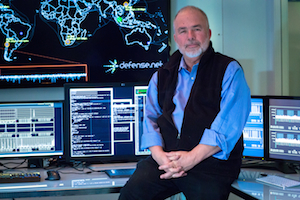 (contributed)
Increase your odds of getting funded w/ Chris Risley
TechRaising Meetup with guest speaker Chris Risley, Entrepreneur, VC, Angel Investor and Santa Cruz resident
Thursday, August 28, 6:30pm
NextSpace Santa Cruz, 101 Cooper St., Santa Cruz, CA
The way Venture Capital firms get rewarded has a big impact on the deals in which they invest. Chris Risley has a raised over $200 Million in Venture Capital for his eight venture backed companies. He has been on the VC side of the table listening to pitches and to the comments the VC's make after the entrepreneur leaves the room.
If you are just thinking about a startup or ready to go get the cash, this event is for you.
Chris will share his insider knowledge with us and shed light how VC firms get paid, which VC firms make money, how they screen their deals. Then, he'll help you think about whether your business is a good fit for Venture Capital and what you can do if you want it to be a better fit. Finally he'll talk about how to pitch VC's and what to learn from their feedback.
Chris led Eight Venture Capital backed startups resulting in:
One IPO and four sales to public companies — IBM, Tibco, Symantec, F5 Networks
One sale to a large private company
One dot.com crashed and burned
Two companies growing strong with hand-picked successors.
He also spent 10 years as an Operating Partner at Bessemer Venture Partners and has extensive experience raising Tier One Venture Capital, Selling to the world's leading Carrier-ISP's, Cloud-based security, Technology for Law Firms, Enterprise IT, Internet Infrastructure, Wall Street trading technology, Selling to 3 letter agencies.
Particular Talent:  Working with whacko Founder-CTO's.
Currently he is angel investing and looking for technical founders.
###
Tagged TechRaising