Events
Bridging the Gap between UCSC and Downtown
by Ashlee A. Tews
Director of Research Development
Division of Social Sciences, UC Santa Cruz
Event Santa Cruz takes a first step to combine the expertise of UCSC and the Santa Cruz community.
Event Santa Cruz is a monthly gathering that showcases thriving Santa Cruz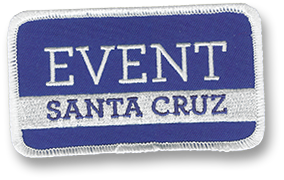 businesses and the talented people behind them. Turning this light on the untapped resource of UCSC is a natural and exciting fit. The upcoming event will illustrate how the community, local entrepreneurs and UCSC faculty agree that Santa Cruz is a great area to call home.
Matthew Swinnerton, creator of Event Santa Cruz wants to remind us that great resources are not only in downtown Santa Cruz but also up on the hill, at UCSC. He believes that many of the creative visionaries at UCSC are not being tapped. The goal of this upcoming event is to  "Bridge the Gap" by highlighting some of the great work being done at UCSC and the community, and promote discourse about how the community and UCSC can work together to enrich the great city that we live in.
Don't miss this rare opportunity to get first-hand anecdotes about research and cultural shifts from UCSC faculty and graduates: "Bridging the Gap", on March 19th at 7pm at the Nickelodeon Theater. Six UCSC faculty and former UCSC students (who are now local entrepreneurs) will tell their stories about themselves, their businesses, and how rewarding it is to live and work in Santa Cruz.
Three featured speakers working with technology to improve the world.
Steve Whittaker, Ph.D.-UCSC psychology professor, a specialist in human and computer interaction, will be discussing his work with designing new digital tools to support effective multitasking, memory, collaboration, and socializing. He recently won the 2014 Life Achievement in Research Award given by the Special Interest Group on Computer-Human Interaction.
Robert Singleton, Civinomics marketing officer and UCSC graduate. Robert will be discussing his experience with Civinomics, a Santa Cruz startup focused on democracy. Focusing on building community (growing a network of civically engaged people world wide); voting in our hometowns (transitioning to online voting for local policy decisions), and renewing our nations (directly voting on viral reforms for our country).
Stephen Benz, Ph.D, CEO of Five3 Genomics and UCSC graduate. Steve has worked in the field of bioinformatics for over 10 years. He started Five3 Genomics after he completed his degree at UCSC under Dr. Haussler where he was the one of the lead developers on the UCSC Cancer Genomics Browser. Steve has taken his experience at UCSC and translated that into a thriving business in Santa Cruz.
For more information, to see who else will be speaking, and to purchase tickets, go to: http://www.eventsantacruz.com
###
Sara Isenberg publishes Santa Cruz Tech Beat for the benefit of the extended business and technology community. When she is not volunteering her time for the tech scene, Sara makes her living by managing software projects, web strategy planning, and providing development team services (including account management, vendor management, strategic partner management, beta project management, referrals to qualified technical team members, and more). Please visit her website: Sara Isenberg Web Consulting & Project Management, or contact Sara by email if you have any project management, account management, or Development Team leadership or service needs.
Tagged Event Santa Cruz, UC Santa Cruz