Companies
Toyota Research Institute leases space at the Marina Airport to test self-driving cars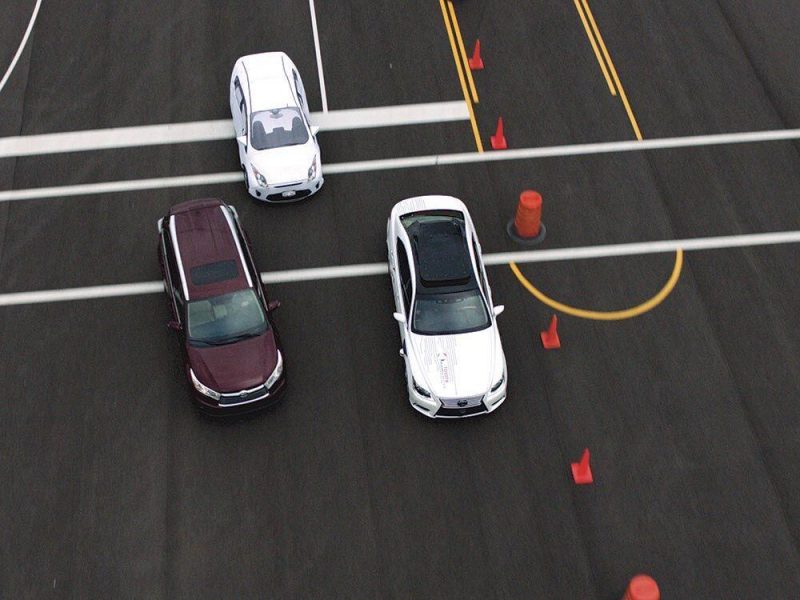 By Tajha Chappellet-Lanier
Monterey County Weekly
January 8, 2021 — Monterey, CA
(Photo above: A Toyota Research Institute demonstration from the Consumer Electronics Show in 2019, when the company displayed its "guardian" driver-assist system. Source: Toyota)
Self-driving cars will soon be roaming around the south tarmac of the Marina Municipal Airport. On Dec. 15, Marina City Council approved a conditional airport use permit for Toyota Research Institute, the subsidiary arm of Toyota based in Los Altos that works on futuristic transportation including artificial intelligence, robotics and self-driving cars.
The deal is an extension of one originally struck between Marina and TRI in July of 2020, which was set to expire on Dec. 31, 2020. "Due to the Covid-19 pandemic, TRI is seeking a short-term agreement to conduct autonomous vehicle testing at a site closer to Los Altos so employees conducting the testing may return home versus having to stay away overnight," the request document reads. "TRI anticipates conducting periodic testing of approximately four to five times a month and for a day or two at a time."
TRI won't be the only high-tech airport tenant – Joby Aviation, the company building electric flying taxis, also leases two hangars there. The startup has hundreds of millions of dollars in financial backing, including from the venture capital arm of Toyota.
Continue reading here: https://www.montereycountyweekly.com/news/local_news/toyota-research-institute-leases-space-at-the-marina-airport-to-test-self-driving-cars/article_149e1634-4aee-11eb-a23e-d32ab6d2d705.html
###