Companies
Local startup launches "Amazon for small businesses" ShopLocal Santa Cruz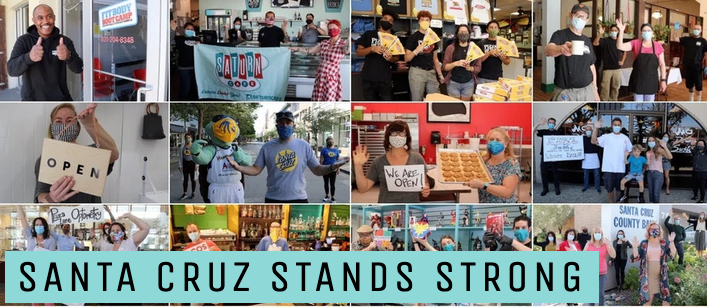 (Contributed)
October 6, 2020 — Santa Cruz, CA
Kahzum — a student-founded startup dedicated to the health & well-being of small businesses — rolls out online marketplace for community products
Kahzum has just announced the official launch of ShopLocal SC (ShopLocalSantaCruz.com), the easiest way to browse the best of local Santa Cruz businesses. This online store features best-selling products from community businesses. From bacon-flavored olive oil to local artworks, the ShopLocal store has something for everyone.
"We're really thrilled to have this site up and connecting people with the products they love" says Arin Spanner, a Kahzum co-founder and leader of the ShopLocal project. "These times have been so difficult for small businesses and we wanted to use our skills to give back and support the local economy."
ShopLocalSantaCruz.com arrives just in time for many businesses who have seen declines in foot traffic due to Covid-19. By housing products within a single digital store, Kahzum aims to make supporting small businesses a convenient, enjoyable experience.
"I think Kahzum has the potential to revitalize small businesses and I'm a big supporter of their projects" says Cynthia Nomikos, a small business proponent. "I love when innovative people aren't just in it for themselves but are trying to contribute to the greater good."
Kahzum is also currently running a closed beta for a local same-day delivery service and software that makes businesses more mobile.
A description of their mission and current projects is available at projects.kahzum.com.
###
Tagged Kahzum, ShopLocal Santa Cruz