Companies
Scoot Science announces partnership with Grieg Seafood ASA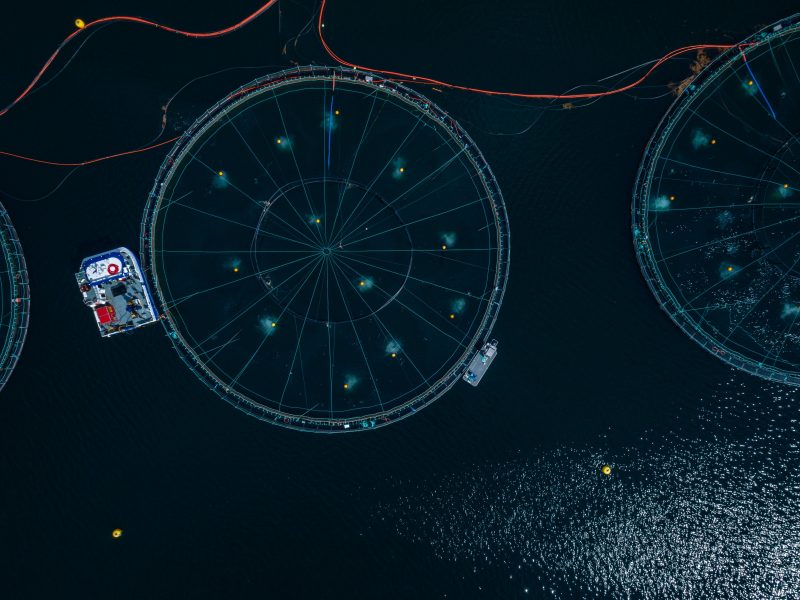 (Contributed)
August 20, 2020 — Santa Cruz, CA and Campbell River, BC
Scoot Science, an ocean monitoring and forecasting technology company, announced today its partnership with Grieg Seafood ASA, a global leader in salmon farming and sustainable farming practices.
Together, these companies are launching a signature SeaState Dashboard™ data management and visualization platform, which will give Grieg Seafood a unique opportunity to collect real-time data on ocean environmental conditions to better predict ocean trends and reduce exposure to marine risks, as well as reduce its impact on the surrounding environment.
We're thrilled about this partnership. Grieg is a leader in precision aquaculture, and our SeaState Dashboard and forecasting models will give a distinct competitive advantage. The scale of Grieg's operations will give our team new insights and feedback for refining our analysis tools and will undoubtedly help us to best serve the top producers in aquaculture. Grieg's commitment to the lowest possible environmental impact, strong community outreach, and focus on the welfare of their fish strongly align with our team's mission of improving humanity's relationship with the ocean. — Jonathan LaRiviere, Scoot Science CEO
Scoot Science will implement its SeaState Dashboard at all 22 Atlantic salmon farms operated by Grieg Seafood BC in Canada. The SeaState Dashboard is compatible with all varieties of sensor hardware, accepting both disparate and legacy data sources. Scoot Science gives salmon farmers the clearest window into how their farms are reacting to changing ocean conditions by presenting a unified view of in-pen data and publicly available data. This technology will improve oceanographic situational awareness for Grieg Seafood ASA and reduce its exposure to marine risks through rigorous data analysis and accurate subsurface ocean forecasting.
After successful integration in British Columbia, the SeaState Dashboard will be deployed at Grieg Seafood's Shetland Islands and Eastern Canada farming regions.
Aquaculture can play an important role in providing healthy nutrition to people in the coming decades, but only if we find new ways to reduce our impact and improve fish welfare. It is exciting that start-ups outside traditional aquaculture are now looking to help us improve and solve our challenges. That's exactly what we need. We are still at the beginning of the digital revolution in fish farming, but I am confident that digitalization will transform our industry and make it more sustainable. — Andreas Kvame, Grieg Seafood CEO 
For Grieg Seafood, this partnership with a California based start-up company will mean improved transparency in their farming practices, as well as further reducing the environmental impacts of their operations.
This partnership with Scoot Science is our next evolution of machine learning and predictive analysis with all of the data we have been gathering. Together with Scoot Science, we have designed this portal so that its data may be accessed by our Indigenous partners in BC and multiple stakeholders including e-NGOs, research scientists, universities and colleges. These groups will have access to data on ocean trends to help better understand the interaction between ecological systems and changing parameters, such as climate change. — Dean Trethewey, Grieg Seafood BC's Director of Production, Regulatory & Certifications
Photos and visualizations available upon request. For more information about Scoot Science dashboards and ocean data solutions, visit www.scootscience.com.
About Scoot Science
Founded in 2017, Scoot Science is aquaculture's leader in ocean analytics and forecasting. Scoot Science offers a wide range of products and services designed for fish farmers who need to understand ocean risks and protect their operations. Scoot Science delivers unified data access and analysis of your local ocean environment to mitigate the impact of ocean threats to farms.  For more information, visit www.scootscience.com.