Companies
Looker's chief product officer on leadership, and why he's helping tech leaders of color get into executive roles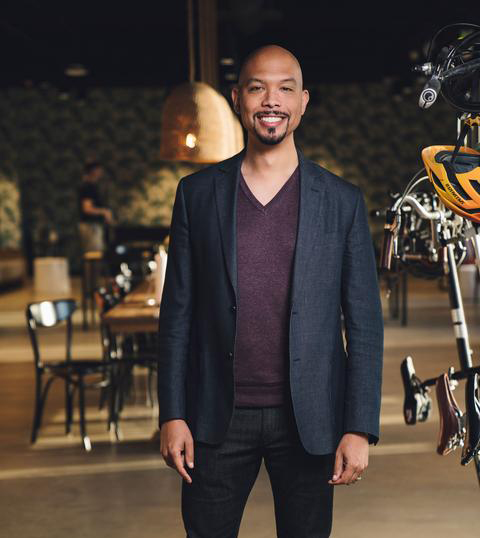 By Allison Levitsky
Silicon Valley Business Journal
February 18, 2020 — Santa Cruz, CA
(Photo source: Looker)
Nick Caldwell, the chief product officer of Looker, has a keen interest in leadership — both in his day job and as a board member of dev/color, a San Francisco network of black engineers.
Caldwell spent the first 15 years of his career at Microsoft Corp. in the Seattle area, eventually as general manager for Microsoft's business intelligence suite, Power BI. He came to the Bay Area in 2016 for an executive role at Reddit, and later joined Looker, where he heads up engineering, product and design. The Santa Cruz-based business intelligence software platform is in the process of being acquired by Google Inc. for $2.4 billion, where it is set to be integrated into the Google Cloud Platform.
Since arriving in the Bay Area, Caldwell has also gotten involved in helping other tech leaders of color to move into executive positions — which he says can help to more equitably distribute the massive amount of venture funding in the Bay Area.
Caldwell spoke with the Silicon Valley Business Journal about leadership, both at Looker and his work around diversity in tech. This interview has been lightly edited for length and clarity.
From reading things you've written and looking at your social media, it seems like you enjoy management, that you really see yourself as a manager.
I love management. The best thing about management is getting to understand people: what they want to accomplish, how they want to guide their careers, what they're passionate about, understanding all of the people element and then intersecting it with the business needs. If you can find that intersection, you get the best out of people and you get the best results for the business.
A good manager is kind of continually trying to figure out that balance and build the best possible organization. Where it gets really interesting is if you have to do that at scale.
Continue reading here: https://www.bizjournals.com/sanjose/news/2020/02/10/nick-caldwell-looker-devcolor.html (subscription to Silicon Valley Business Journal required)
###