Featured
Genomics Institute affiliate recognized for advancing diversity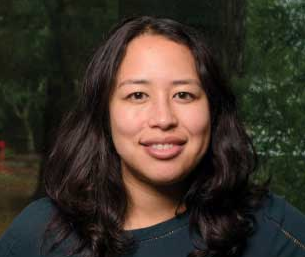 (Source: Genomics Institute website)
May 10, 2018 — Santa Cruz, CA
(Photo above: Angela Brooks is an Assistant Professor of Biomolecular Engineering and a UC Santa Cruz Genomics Institute affiliate. Contributed)
Award highlights diversity as a campus priority, key to institutional excellence
Assistant Professor, Biomolecular Engineering and UC Santa Cruz Genomics Institute affiliate Angela Brooks has been selected for the 2018 Women in Science and Engineering (WiSE) Award, part of the UC Santa Cruz Chancellor's Achievement Awards for Diversity (CAAFD).
Brooks was chosen by a selection committee comprised of representatives from a cross-section of the university community, including Women in Science and Engineering (WiSE), the Senate Committee on Affirmative Action and Diversity (CAAD), the Staff Advisory Board (SAB), the Office for Diversity, Equity, and Inclusion (ODEI), the Academic Personnel Office (APO), Staff Human Resources (SHR), the Student Union Assembly (SUA), and the Graduate Student Association (GSA).
UC Santa Cruz Chancellor George Blumenthal said the selection committee's decision was especially difficult this year because "all of the nominees contributed to furthering diversity and inclusion on campus in meaningful ways."
Brooks, who was named a Scientist to Watch in 2017 by The Scientist Magazine, said she is passionate about promoting diversity in research. "My big goal is to increase the diversity of the genomic data we study while also making it possible for scientists from diverse populations to study these genomes," Brooks said.
Continue reading article here: https://ucscgenomics.soe.ucsc.edu/uc-santa-cruz-genomics-institute-affiliate-recognized-for-advancing-diversity/
###
Tagged Genomics Institute, UC Santa Cruz