Companies
Plantronics and Polycom: David Buys Goliath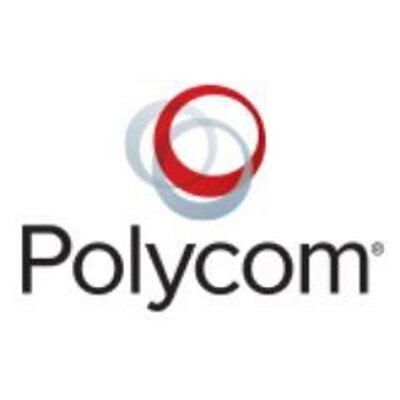 By Alan D. Greenberg and Andrew H. Nilssen
Wainhouse Research
April 3, 2018 — Santa Cruz, CA
[Editor's note: Last week we published Plantronics to buy video conferencing gear maker Polycom for $2 billion (3/28/18). Here's a deeper dive on that.]
In what will most likely be one of the biggest moves in the conferencing & collaboration industry in 2018, Plantronics announced its intention to acquire privately-held Polycom in a deal that they value at $2 billion.  We take a look at this deal from two perspectives.
1) What is the product / solution fit?
At first thought, while both companies are players in the same industry, a direct fit might not be apparent – an industry leader of audio communication devices acquiring a leading provider of phones and video conferencing systems. Dig a little deeper, however, and some product / technology "ah hahs" are found.
Polycom's line of business phones – both desktop and speakerphones – are a natural extension of Plantronics audio devices. So much so that Cisco recently announced its own line of headsets to use with its phones.
The Plantronics fit with Polycom's line of video conferencing systems may seem a little harder to figure out.  And there is a complicating trend: Polycom's "traditional H.323 / SIP" video endpoint (and related infrastucture) business is giving way to "service-attached" endpoints which are optimized to work with specific cloud services.  In line with this trend, Polycom's own room system product line has been split with endpoints designed specifically to work with Microsoft Skype for Business. Other "service-attached" video conferencing systems include Google Hangouts Rooms, Cisco Spark Rooms, Zoom Rooms, and others.  How does the new Polycom / Plantronics turn these other "rooms" into an opportunity?
One thought is that Plantronics, a device company, takes pieces of technology from Polycom's systems – room audio capture and processing, auto frame and zoom cameras, etc. – and packages them as add-on devices / components for others to use to build "service-attached" systems. Thus, Polycom technology (and patent portfolio) could form the basis for an expanded Plantronics product line to challenge the room-oriented video add-on devices from Logitech, AVer, Huddly, Owl, and others that are being used to create "service-attached" systems. Also of note: Plantronics has distribution channels that are very appropriate for these devices, and the Polycom brand would be instantly recognized and very desirable for a line of room-oriented video devices / peripherals.
Buried in the press release is the notion of Polycom expanding Plantronics' "management and analytics services." Plantronics has quietly and quickly evolved into a data and analytics company. Stick with us here – the evolving line of headsets they provide "fit' into a UC ecosystem in a new way – they provide deep data and insight into the actual use experience, capturing quality data including the quality of audio, signal strength, and more. The insight they can provide into the actual user experience is rich and important – and they are partnering with other performance management solutions like Nectar to help provide an end-to-end perspective on the user experience. Their direction is to leverage what they know about the user experience – which is deeper and wider than you might think – and add value above and beyond just sending audio into ears. Polycom expands this footprint into the conference room, and interesting possibilities materialize – the ability to map the user experience from headset to boardroom, authenticate users to systems, etc.
Continue reading here: http://cp.wainhouse.com/blog/2018/03/28/plantronics-and-polycom-david-buys-goliath
###