Companies
From the Top: Hans Heim, CEO of Ibis Cycles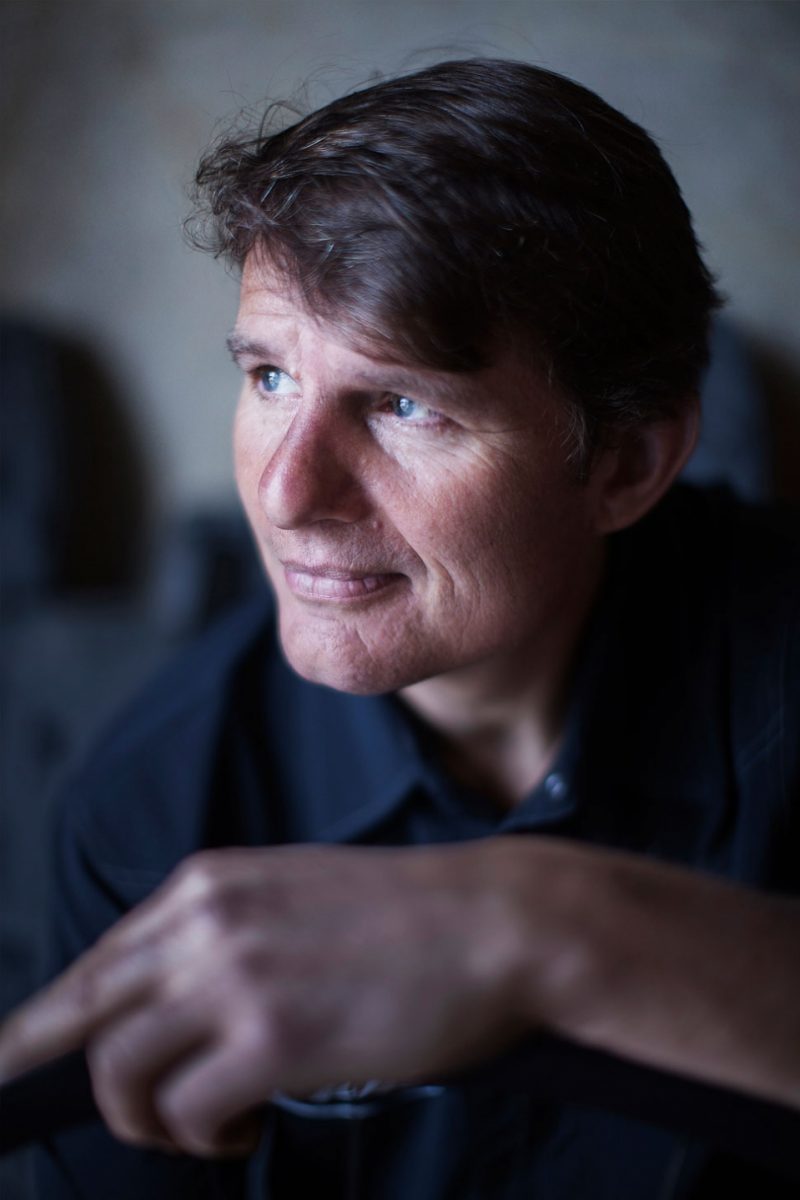 By R. Cunningham
pinkbike
February 27, 2018 — Santa Cruz, CA
(Photo above: Hans Heim is the CEO of Ibis Cycles in Santa Cruz. Source: Ibis Cycles website)
Hans Heim is best known for re-establishing Ibis Cycles in 2004, but his career in the cycling industry dates back to early '80s, where he worked his way up from a bike shop rat to the CEO of some of the sport's most notable brands. Hans was on the ground as mountain bikes progressed from steel hardtails through carbon dual-suspension bikes, but you'll rarely hear him revel in the past. His inquisitive mind is most often consumed by what's happening at the moment, or puzzling the details of some future project. Hans is a good listener, and a vociferous reader and researcher who conveys his ideas in simple, understandable language, all of which has earned him much respect from those who have worked alongside him.
At present, Hans is 56 years old and the CEO of Ibis, which is co-owned by Hans and four others, including the company's founder, Scot Nicol. He lives near the Ibis factory in Aptos, California, with his wife, Carol (they met in a bike shop) and 17-year-old twins, Lili and Cole. Lili is a local shredder and a prominent NICA High-School racer, while Cole is a cross-country runner. According to Hans, who is a force to be reckoned with on and off the bike, both have begun to eclipse his abilities. But, after interviewing the man and spending time with the people at Ibis, that comes as no surprise.
pb: Where did you enter the bike business?
HH: When I was in high school, I worked in a bike shop, helping to assemble bikes for a while, but when it really happened, I was 20 and I needed a job. My friend Wade managed a bike shop in San Jose and he was dealing with Specialized in the early days. Mike Sinyard was making sales calls and he asked Wade if he knew anybody who needed a job.
I got a call from Mike and he asked me, "Hey, do you know anything about bikes?" I told him I had an MKM six days bike that I converted into a road racer and he said: "You're hired!" That was, I think, 1980 and Specialized had 12 people.
Continue reading article here: https://www.pinkbike.com/news/from-the-top-hans-heim-ceo-ibis-cycles.html
###
Tagged Ibis Cycles