Companies
Monterey Business Incubator Opens in Pacific Grove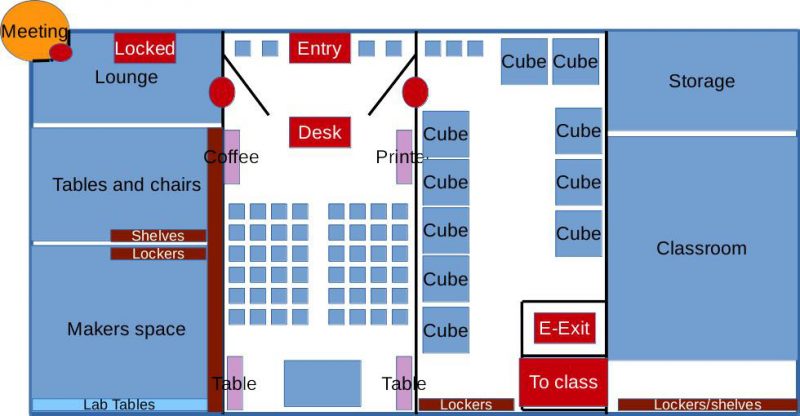 (Contributed)
December 12, 2017 — Pacific Grove, CA
A new business incubator is now open to help build the regional economy
The Monterey Incubator opens today in the American Tin Cannery. Located at 125 Ocean View Blvd Ste. 203 Pacific Grove, CA 93950, the incubator is one block from the Monterey Bay Aquarium, and provides space and supporting infrastructure for early stage and rapid growth companies. As a shared space facility, the incubator also provides a place where small companies and local consultants and specialists can meet and engage with executives, lawyers, technologists, engineers, and investors.
The incubator is also hosting other activities, such as the Monterey Tech Meetup, Makers Meetup, and Information Technologists Meetup, angel investment group Keiretsu Forum, venture capital funds, and other related business acceleration entities.
The incubator is funded by Management Analytics and Solare Inc.
According to Fred Cohen, co-founder of the incubator, "The more people we discussed this with, the more people told us this was what they were waiting for. On January 2, our first official day for membership, they won't have to wait any more."
According to Richard De Andrade, CEO of Solare Inc., "I think that the ability to solve humanity's problems is only limited by our ability to think and innovate so we can provide solutions for our problems. The Monterey incubator is a part of this philosophy, and natural fit to involve our community in the innovation process as well as to participate in and share in the benefits of the ecosystem we are building."
Founding sponsors management Analytics and Solare are currently working with local commercial entities for sponsorships of all sorts — from meetups to hotels and beyond, the entire community of Pacific Grove and New Monterey will benefit directly from the incubator, and its reach will extend throughout the region and beyond.
Open access members and makers members prices start at $150/mo, while private access members are slightly more expensive. Membership details are still being finalized as the build-out of the incubator is still under construction.
Learn more at https://www.montereyincubator.com.
###
Tagged Monterey Business Incubator