Companies
Parent Engagement: Key for Girls in STEM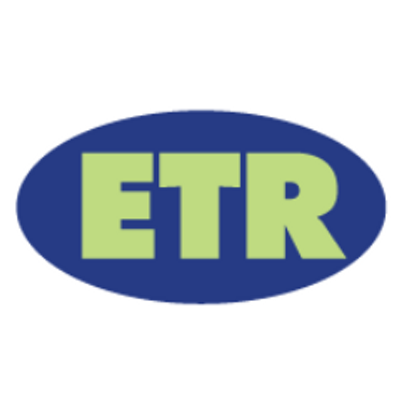 (Source: ETR Blog, from an interview with Linda Kekelis, PhD)
In work I've been doing for over two decades, I've found that family engagement is a vital strategy for boosting girls' participation in STEM learning and careers.
We need girls in tech. We need women in tech. We need women and underrepresented minorities across all areas of STEM. There are good reasons for this, reasons that benefit society, industry, the economy and international competitiveness.
But for me, one of the most persuasive is simply that girls and women deserve the freedom and opportunity offered by access to STEM fields.
In work I've been doing for over two decades, I've found that family engagement is a vital strategy for boosting girls' participation in STEM learning and careers.
It Starts in Preschool
When my family was younger, our son was enrolled in a cooperative preschool. I helped out at the school one day a week. I was astonished to find that boys' and girls' learning experiences were so different even at that age.
The boys were encouraged to play with blocks. The girls got attention for what they were wearing and how they looked. While the resourceful boys learned principals of physics and engineering in their play with blocks, the pretty girls played with dolls and stuffed animals and boosted their social skills.
I was fortunate that the school allowed me to do a bit of social engineering. We set up a "pet hospital" with the stuffed animals and blocks. This new play space gave the girls a chance to build and the boys a chance to pretend play with the dolls and stuffed toys. And, the girls and boys played together. The girls became builders and the boys practiced caregiving, and I have never turned back from learning more about how to create a more balanced and equal environment for learning.
Do Girls Like STEM?
Like the girls in my son's preschool, girls do enjoy STEM learning when they're welcomed into the game. That welcome isn't always forthcoming, however. Back in 1992, the American Association of University Women published a report on ways that schools shortchange girls. Some of their conclusions? Girls received less attention from classroom teachers. Sexual harassment of girls was increasing. Women and girls' contributions were marginalized or ignored—girls had few role models to look up to.
Many of these issues continue today. Earlier this year, researchers from New York University found that by age six, girls are already likely to believe boys are smarter. Of course, the actual data doesn't bear out this myth. In a national test of tech and engineering literacy administered by the federal government, for example, 45% of girls and 42% of boys scored proficient.
In my work with Techbridge Girls and STEM Next Opportunity Fund, two non-profits that focus on building greater equity in STEM fields by giving youth better learning opportunities, we've found that girls' interest in tech is often shaped by the ways they see themselves. Girls have heard stereotypes about who is good at STEM (not girls, especially not girls of color). They've also had negative experiences when STEM programs aren't geared to students like them. They suffer from a lack of positive role models in movies, social media and the real world.
We've also found that we can do something about this. This includes empowering parents to support girls' interest in STEM.
Families Are Key
At Techbridge Girls, we conducted focus groups with girls and parents.
Continue reading article here: https://www.etr.org/blog/parent-engagement-key-for-girls-in-stem/
###
Tagged ETR