Companies
Update from Santa Cruz Accelerates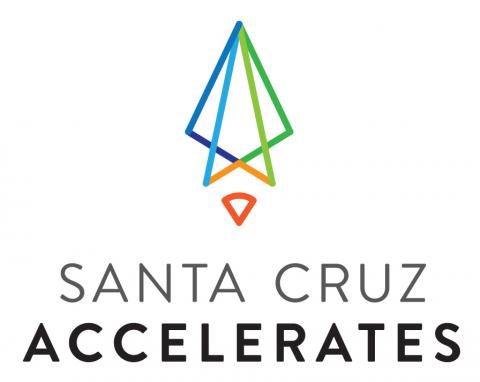 By Heather Putnam
Santa Cruz Works Executive Director
October 3, 2017 — Santa Cruz, CA
We are almost four months into our first cohort of startups in Santa Cruz Accelerates, and there is lots of progress to share. Companies have been hard at work fine-tuning their products and defining and implementing market strategies. Here are some updates:
FuzzStati0n CEO David Moore has begun offering fuzz testing training in addition to his core fuzz-testing product. If you develop in C/C++and want to learn how to fuzz your code, check it out!
PhotoBloomAR has raised over $100,000 since entering the accelerator program, secured its lead customer, and is gearing up to launch its consumer AR print product on November 15. Keep an eye on them as they get closer to launch!
We are also super excited to announce our second cohort (C2) of companies that launches on October 2!
Evaline, Inc. is the breakthrough designer of intelligent electric vehicle charging solutions for work, home and life. They are launching the latest consumer EV charger locator app in November. Founder Jethro Naude just closed a friends & family financing round, is thrilled to be running his company out of Santa Cruz, and can't wait to hire local people!
Urbavore creates sustainably engineered, smart home garden systems for a vibrant, healthy life. Urbavore is working with UCSC engineering students to develop its first smart home beta prototype of their indoor garden system with a minimal carbon footprint, and are anticipating a release date in Spring 2018. Over the course of the next six months, Urbavore will develop and solidify its marketing channels and distribution partners to help scale their mission by providing abundant access to organic, nutritious, and affordable veggies & fruits for families and students.
Cruz Foam comes to us from UCSC. They were originally slated for Cohort 1, but delayed entering so they could work on product development. We are inspired by their vision to shape the future of sustainable surfing with ecological, nonpolluting surfboard blanks made from renewable materials. They recently closed a friends & family financing round, and are ready to move forward! We can't wait to work with them to get their product to market.
Scoot Science also commuted from Cohort 1 to Cohort 2 so that they could get more product development done before focusing on entering the market. They have spent the last few months developing their customer dashboard for their ocean data engine. Scoot is currently working on identifying their first strategic market, and will be launching their first customer in the next few months.
We are also excited to welcome Keri Waters, Toby Corey, Ed Colligan, and Mark Kalow as C2 Executive Mentors.
Thanks to our major sponsor, UCSC, and the City of Santa Cruz Economic Development Office for their support of this program.
For inquiries, please contact Heather Putnam at heather@santacruzworks.org.
###
Originally published here: http://santacruzworks.org/blog/update-santa-cruz-accelerates-september-edition
###