Companies
Fuzz Stati0n named Tech Trailblazer finalist

By Ashley Robello
Fuzz Stati0n
January 26, 2017 — Santa Cruz, CA
Fuzz Stati0n, a Santa Cruz based startup, has been announced as a finalist in the Firestarter Trailblazer (early stage startup) category in the Tech Trailblazers Awards.
For more information on the Tech Trailblazers, please visit www.techtrailblazers.com, follow the buzz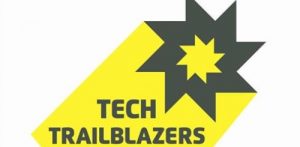 on Twitter @techtrailblaze, hashtag #TTawards or check out LinkedIn for the latest updates.
Continuous Fuzzing
Fuzz Stati0n offers Continuous Fuzzing, a cloud based, SaaS platform for finding security vulnerabilities via fuzz testing. This dynamic technique bombards a target application with random garbage to force the execution of unanticipated paths, leading to potentially exploitable crashes.
Our offering operates at scale in the cloud, enabling fuzz runs to be completed in minutes, not days, freeing up our customers from the hassle and costs of maintaining their own fuzzing infrastructure.
"We are honored to be nominated by Tech Trailblazers as a Firestarter finalist. The international recognition validates our innovative approach to fuzz testing in the cloud." — David Moore, CEO/Founder of Fuzz Stati0n
Rose Ross, Chief Trailblazer, Tech Trailblazers Awards said; "An outstanding year for enterprise tech startup entrants. Our judges certainly had their work cut out this year and I certainly do not envy them as this gets harder year on year. The Tech Trailblazers team wish these outstanding startups and startup superheroes the very best of the luck."
About the Tech Trailblazers Awards
Tech Trailblazers is a new concept in awards, designed explicitly for smaller businesses and startups that are five years old or less and at C-series funding or below. The awards have low barriers to entry and aim to recognise both established and up-and-coming startups. The awards include the following categories:
Big Data Trailblazers
Cloud Trailblazers
Emerging Markets Trailblazers
Female Trailblazer of the Year (Sponsored by VMware)
FinTech Trailblazers
Firestarter Trailblazers
IoT Trailblazers
Male Trailblazer of the Year
Mobile Trailblazers
Networking Trailblazers
Security Trailblazers
Storage Trailblazers
Virtualization Trailblazers
###
Tagged Fuzz Stati0n
Related Posts