Companies
Preparing Students for Information Technology Careers: The Role of Career Technical Education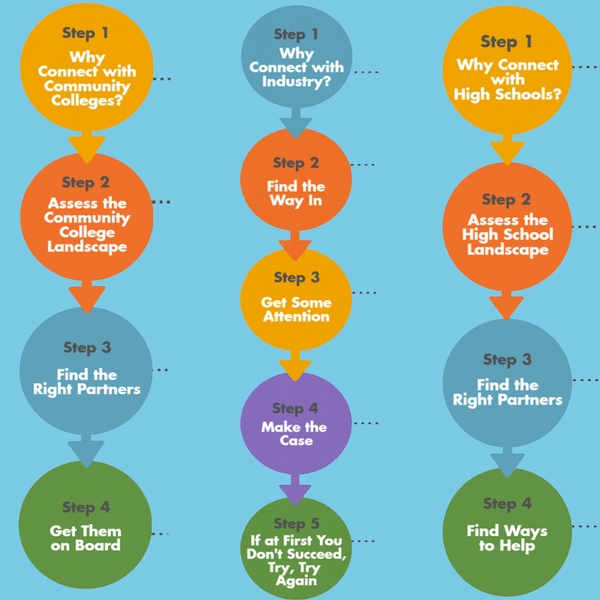 By Jill Denner
ETR
January 18, 2017 — Scotts Valley, CA
(Image above: Preparing Students for Information Technology Careers: The Role of Career Technical Education. Source: ETR website)
Vocational education is making a comeback! Nationally, we are seeing new attention being brought to career-technical education (CTE). Revitalized efforts are seeking to provide students the mix of technical training and academics that will prepare them for real-world, 21st century careers. We expect this trend to continue. In fact, the House of Representatives recently passed legislation to provide support for expanded CTE efforts.
Computer science skills—including the ability to code—play a role in a number of the established CTE pathways. This would be true, for example, in business and finance, education, health science, information technology, and manufacturing and engineering.
ETR is nationally known for our interdisciplinary research, evaluation and program strategies aiming to increase equity and inclusion in the information technology (IT) world. Our recent research sheds light on some of the challenges—and potential solutions—to boosting the pipeline to technology careers for underrepresented populations (for example, females, Latinos, African-Americans). We believe this work is an essential component of our nation's efforts to build an emerging workforce that is competent and prepared.
Some Questions
One of our current projects, called "Stealth Recruitment," is specifically designed to explore ways to build career technical education pathways in IT fields for rural high school students from underrepresented groups.
Continue reading article here: http://www.etr.org/blog/research-it-career-pathways/
###
Tagged ETR