Featured
Salinas City Council to Consider Agtech Partnership with Hartnell College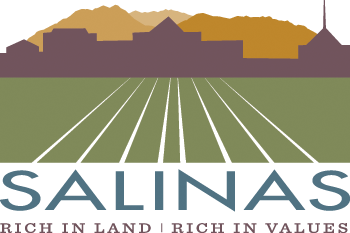 (Contributed)
November 16, 2016 — Salinas, CA
The Salinas City Council will consider partnering with other cities and Hartnell College to train local workers in agtech skills for jobs of the future.
At the Tuesday meeting, Council Members will discuss a proposed Memorandum of Understanding with Hartnell College and the cities of Gonzales, Soledad, Greenfield, and King City.
"Education is one of the most important factors in determining the economic health of a region," said Andrew Myrick, Economic Development Manager with the City of Salinas.  "However, city governments have generally not been involved in it. This partnership will allow the five cities of the Salinas Valley to add their own resources and input, in order to strengthen the efforts being undertaken by our educators and job skills trainers."
The proposed partnership is based on a recommendation of the National Resource Network, a technical assistance program affiliated with the Obama Administration's "Strong Cities, Strong Communities" initiative. In 2015 Salinas, Gonzales and Soledad successfully applied to join the network, gaining a 75% discount on the cost of its services.
The cities will fund and provide guidance for the partnership, and it will be operated by Hartnell College. The goal will be to build on the work already underway at Hartnell to build career pathways in the healthcare and agtech sectors. That will start with identifying (1) job skills currently needed by agriculture and healthcare employers, (2) skills that will be in demand over the next several years, and (3) existing training programs.
"Hartnell College has developed strong partnerships with local employers, agencies, K-12 schools, and four-year institutions to support workforce and economic development," said Will Lewallen, Superintendent/President of the Hartnell Community College District. "We have many industry advisory councils that provide advice and guidance related to our instructional programs, particularly for Career Technical Education programs. This agreement will provide opportunity for city governments to directly provide input into our pathways work in the areas of healthcare and ag. We welcome the engagement of our city governments to strengthen the great work we are already doing in the Salinas Valley."

"This will be a huge boost to the development of an agtech ecosystem here in the Salinas Valley," said Salinas City Manager Ray Corpuz. "Our existing companies are always looking for people with the right skills as they incorporate new technologies into their businesses. And now that we have about 25 startups growing at the Western Growers Center for Technology and Innovation in downtown Salinas, the demand is even greater."
After the Salinas City Council considers the MOU item tomorrow, the other Valley cities will take it up in coming weeks.
# # #
Tagged Hartnell College, Salinas