Companies
Virtru makes encrypted email easy, starts hiring in Santa Cruz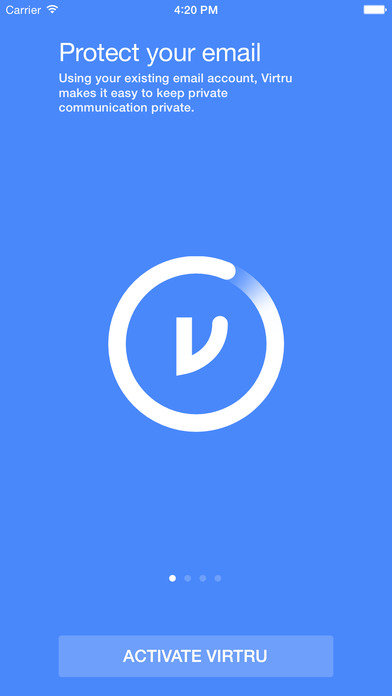 By Brian Hansen
Virtru Corp, Vice President of Infrastructure and Operations
Special to Santa Cruz Tech Beat
September 21, 2016 — Santa Cruz, CA
Your email is about as safe as an unlocked bike in Santa Cruz. Who knows where it might end up? And as we have seen in the recent political race, emails are way too easy to hack.
Virtru allows individual users and businesses to encrypt email with the flip of a switch directly from tools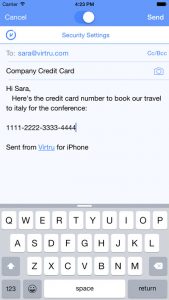 like Gmail and Outlook, so that only intended recipients can get access. By wrapping emails in a secure envelope called Trusted Data Format (TDF), the sender also gains valuable control features, including the ability to revoke and track forwarding for emails, view when messages have been read, and even revoke access to emails after they have been viewed. Virtru uses AES 256-bit client-side encryption for both its Basic and Pro versions, and it is available on desktop and mobile (iOS and Android) devices.
Backed by Bessemer Venture Partners and others following its 2014 launch in Washington D.C., Virtru is the brainchild of brothers John and Will Ackerly. Will is a former security engineer at the National Security Agency, and John previously served as a tech advisor for the White House.
Virtru's CEO recently told Inc. magazine that firewalls are not the answer for network security.
"If you read the daily news, you know that traditional network security approaches continue to fail us," Virtru CEO John Ackerly said. "Just setting up a firewall and hoping for the best means that your email is potentially at risk. This could mean exposing valuable customer information, intellectual property, or financial information. And, if your business is subject to regulations like HIPAA (and whose isn't these days?), you could be subject to hefty fines in the event of a breach. You must secure your information, and that means email."
 
I came to Virtru to help position the firm for high velocity growth. It's my job to lead and expand the team responsible for scaling the core platform, increasing its reliability and broadening its global reach. I deeply believe in Virtru's mission to bring privacy to the masses via all types of electronic communications and devices. The internet is at a Wild West moment in its lifecycle. We're working to bring some order and protection to it.
Virtru expands into Santa Cruz, a natural choice
Virtru is expanding its Santa Cruz presence following my recent hire as Vice President of Infrastructure and Operations. Part of the discussions in accepting a role with the company was a desire to open a west coast office in Santa Cruz, starting at Nextspace. With so much local talent and innovation, Santa Cruz was a natural choice.
I've been a Santa Cruz resident for 16 years and was previously Vice President of Technical Operations at the messaging app, Tango, in Mountain View. I received my Bachelors in Engineering from UC Santa Cruz and have worked for several startups in the Bay Area. One of the first startups I worked with was Scotts Valley-based Voxeo, which helped companies create interactive voice applications using an HTML-based language.
Like many other Santa Cruzians, I have spent years commuting over the Hill to Mountain View, Palo Alto, and further. I got accustomed to getting home just in time to tuck my sons into bed and leaving before they were awake the next day. Getting those extra hours back every day has made a world of difference in my work-life balance. I want to help others in our community find that balance, and Virtru has given me that opportunity.
The next step is to hire engineers for our West Coast office. There is already a job posted for a DevOps Engineer to work in Santa Cruz, plus several others available for a JavaScript Developer, an Android Developer and an iOS developer. All of those positions can be Santa Cruz-based. A description of the positions can be found on Virtru's Careers page. We are excited to capitalize on talent in Santa Cruz – and keep the local tech scene alive and growing.
###
If you wish to republish this article, please follow our Terms of Use.
###
Tagged Virtru