Companies
The part where you're still writing your story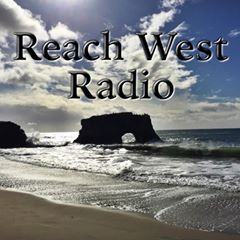 By Kevin Grossman
Reach West Radio
September 9, 2016 — Santa Cruz, CA
Audio Podcast: Reach West Radio interview with Sara Isenberg, founder of Santa Cruz Tech Beat
(Click below to start podcast.)
[soundcloud url="https://api.soundcloud.com/tracks/281794481″ params="color=ff5500&auto_play=false&hide_related=false&show_comments=true&show_user=true&show_reposts=false" width="100%" height="166″ iframe="true" /]
Transcript of introduction:
The Reach West Radio show welcomes Sara Isenberg, founder, publisher, and editor-in-chief of Santa Cruz Tech Beat at santacruztechbeat.com, the go-to source for all things tech in the Monterey Bay region. She's also the principal consultant at Sara Isenberg Web Consulting & Project Management at saraisenberg.com. For much of her career, Sara was an individual contributor in technology belonging to a team, working in a conventional 9-5 environment, and it's been a stretch to become independent publisher and run a unique local business. Her work never stops and it requires a dogged sense of responsibility, but she thoroughly enjoys documenting and telling the story of our local tech community, one that's quite unique from Silicon Valley. Sara believes that to be successful a startup community needs people with good ideas, investors who provide funding, a university, talent to hire, hackathons, etc. — and the telling the local stories, as Santa Cruz Tech Beat does. She's still writing her story, because like most of us today, it's ever-changing and evolving.
About Reach West
Reach West Radio is a podcast about the effectual stretch — meaning how we stretch ourselves by learning new ways to see, understand and act upon our worlds of work and life. It's the whole-person approach to career exploration, entrepreneurism and volunteerism; when we expand ourselves beyond what's known and comfortable in ways that we may never imagined. This includes the literal extremes of big success or failure, and those incremental leaps and lapses in between that give our daily journeys sustenance for mind, body and spirit. Listen today and feel the impact we leave when we Reach Wise, Reach Well and #ReachWest.
Reach West Radio is part of Reach West Media, a digital media company focused on creating, producing and delivering high-quality podcasts and articles. The topics explored include personal leadership, professional development, career management, entrepreneurism, volunteerism, human resources, talent acquisition and talent management.
Learn more at http://reach-west.com/
###
If you wish to republish this article, please follow our Terms of Use.
###