Companies
Q&A: Peter Garrett, Founder, Open Innovations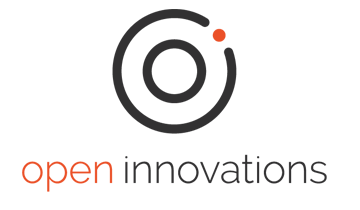 By Sara Isenberg
Founder, Publisher, Editor-in-Chief, Santa Cruz Tech Beat
June 23, 2016 — Santa Cruz Tech Beat
"We put our inventions through rigorous development paces so the companies that acquire our IP don't have to."
I hadn't heard of Open Innovations (OI) until a chance meeting with Peter Garrett at a local event a few months ago. OI, founded it 2015, represents a new type of "Packaged Innovation" business model, providing fully developed and branded technology to companies in need of innovative products to enhance their brand portfolios.
Fortunately, I had the opportunity to get the full scoop directly from Garrett, who happens to be Open Innovations' Founder.
SCTB: What does Open Innovations do?
PG: Think IDEO meets Intellectual Ventures. Open Innovations is an Intellectual Property company that invents, designs, develops, brands and monetizes its inventions. OI is built on the premise that reducing inventions to practice (making them) is the most effective way to monetize them. Our company name is taken directly from the open innovation business trend that's been building in the market for the past ten years, where corporations are now more readily reaching outside their corporate boarders to acquire technology. With the emergence of crowdfunding and faster prototyping via 3D printing, Fortune 500 companies are finding it harder to innovate and keep up with the ever increasing pace of new technology development driven by startups. OI is here to help.
We put our inventions through rigorous development paces so the companies that acquire our IP don't have to.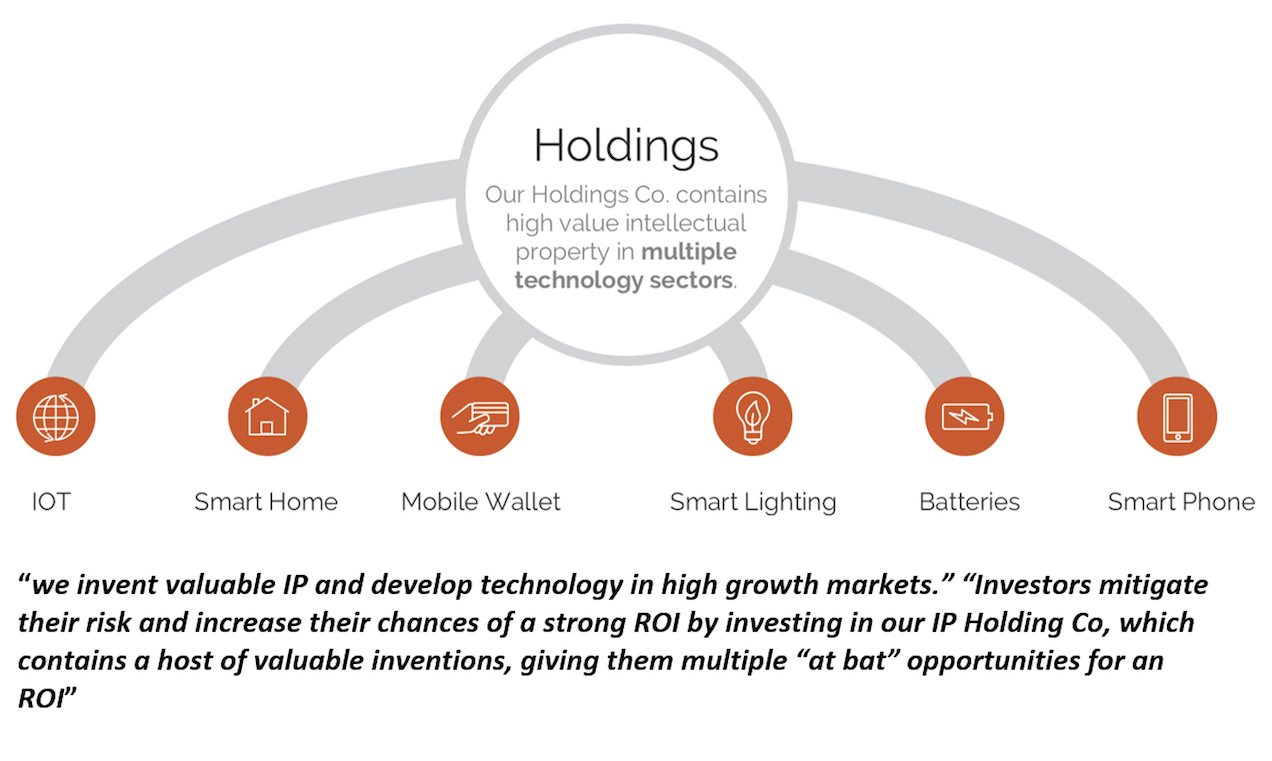 Our goal is to become a leading invention and innovation pipeline, supplying market ready technologies to operating companies that have the resources to quickly hit the ground running and scale up, further innovating the technology while simultaneously protecting their market position with valuable IP in the process.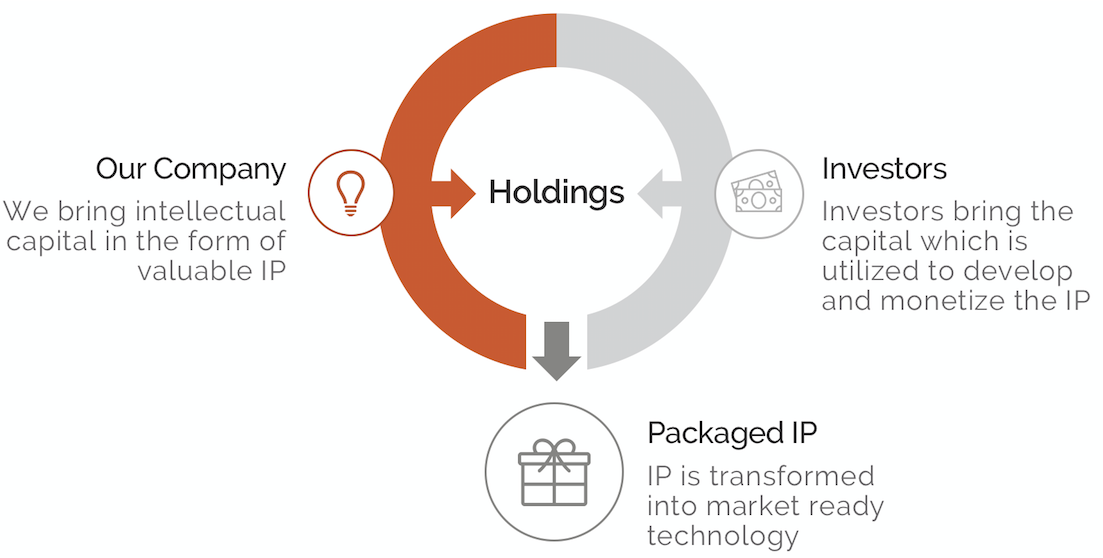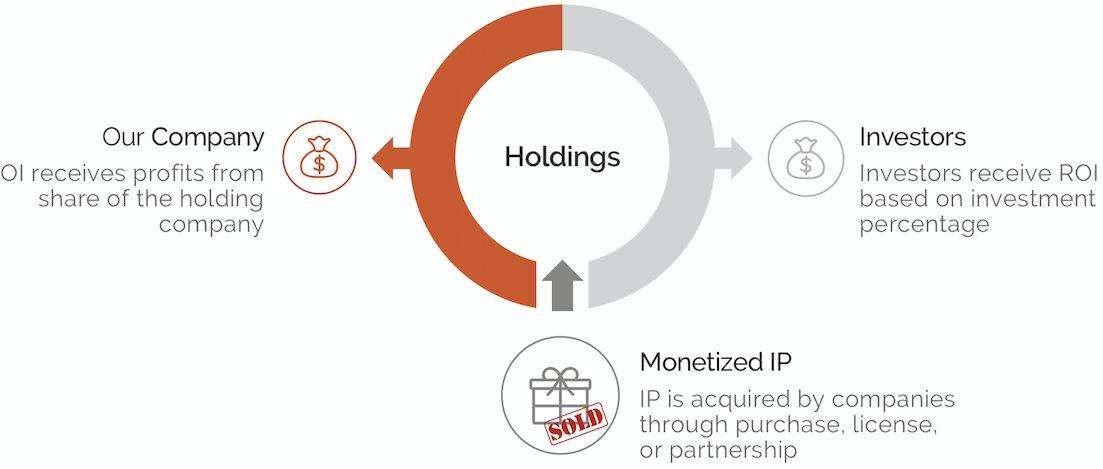 SCTB: What are you developing?
PG: Our first tech in development is our patent pending mobile wallet technology. We're developing an amazing rewritable universal credit card we call EDGEcard. EDGEcard is going to be a game changer. Unlike the other universal cards, we provide a full edge-to-edge touchscreen so your debit and credit cards will display in a much more robust way. In other words, the UX will be amazing. You can customize how your cards display too, making it a much more interactive mobile wallet. The card works via NFC or mag-stipe and contains a smart chip, so there won't be any limitations with respect to where it can be used.
SCTB: Who's on your team?
PG:
VP of Operations: Rebekah Sousae, a published stem cell scientist.
VP of Growth and Scalability: Paul Friel, has a lot of corporate experience (eBay, GE, Orange Mobile, etc.).
Product Designer: Eric Renard, intern, recent graduate of San Francisco State.
Graphic Designer: Brandon Lopez, intern, recent graduate of San Francisco State.
Business Strategy & Legal Advisor: Mark White, founding partner of White Summers Caffee James, OI's counsel.
PR & Social Media Advisor: Christophe Goudy, former Senior VP/Consumer for Hotwire PR.
IP Strategy Advisor: Colleen Henderson, one of the top IP Valuators in the country, former VP of IP for Uniloc USA.
Technology Advisor: Paul Regen, former Engineer for Plantronics and co-founder of Auravision and Ennova.
Patent Prosecution Advisor: Mark Boys, President & CEO Intellectual Advance
SCTB: What are some of the most interesting projects OI worked on? 
PG: Since OI is new our main focus has been on our mobile wallet technology… We're focusing on our big hitter first until we get an ROI for this project. However, we've been busy filing patent applications on a host of new inventions for future development. One of my favorites is our smart lamp invention. This is a new lamp that does not require a bulb; the lampshade is the light source. It uses flexible OLED technology and it's controlled through your smartphone. It's completely programmable and you can display any image you want on the lampshade. Another invention I'm looking forward to developing is our smart road reflectors. These road reflectors sense when there's been an accident and they illuminate, acting as instant flairs. All their power is derived from solar, temperature variation and the weight of passing cars. They also send out a signal to alert emergency services and use GPS to pinpoint the site of the accident. Another great feature is their ability to distribute Wi-Fi throughout the country by carrying WIFI from reflector to reflector. Of course there's a lot of technology involved in accomplishing this and the development will be no small feat, but we're going to tackle it at some points as this is one is very important to us, it could save a lot of lives!
SCTB: What's your background?
PG: I'm a serial entrepreneur and prolific inventor. I have been involved in consumer electronics in both the marketing and development ends for many years. I was part of the team that launched the world's first back lighted keyboard in 2003 under the brand name ELuminX, which lead to the formation of an LA based technology licensing company I cofounded called Auravision. Auravision is most known for its PC Gaming gear brand Fatal1TY. I was also a cofounder of Ennova, a Scott's Valley technology company that created and patented a lot of flash drive technology that was licensed to most of the big USB flash drive makers. Out of all the projects I've been involved with, it has always been the inventing and the technology development that is the most exciting to me. It's what I'm most passionate about, because you really have to envision what the future will look like, and what experiences you'd like people to have. This is why I decided to found OI!
SCTB: Are any of your clients local? What would be your local dream project?

PG: We don't have clients per say, we're really more poised to create partner companies that buy our developed technology. Having just launched in October of last year (2015) we've yet to engage with any companies but will be reaching out in fall of this year to companies we know are practicing open innovations business models (such as Google, Philips Electronics and others) As far as local companies go I'd love to develop some technology that Plantronics found exciting and useful. Gotta say it, I love Plantronics!
SCTB: Are you looking to hire any particular kind of talent?
PG: For now, we're going to keep the team lean and work with outside contractors to shore up, but certainly in the next year we'll be looking to expand and add and ME, EE, and a few other positions. For instance, we'll definitely grow our team of in-house inventors.
SCTB: Do you have any technology or IP that is being acquired now?
PG: We have several parties interested our mobile wallet IP. I can't say who they are due to NDAs, but they're big companies in the FinTech market. As a result, our IP may get acquired soon, but we hope to stay involved in the development of the technology as we're very excited about it and want to see it through to its launch!
###
If you wish to republish this article, please follow our Terms of Use.
###
Tagged Open Innovations