Companies
Customers Speak: Looker Tops Wisdom of Crowds Business Intelligence Report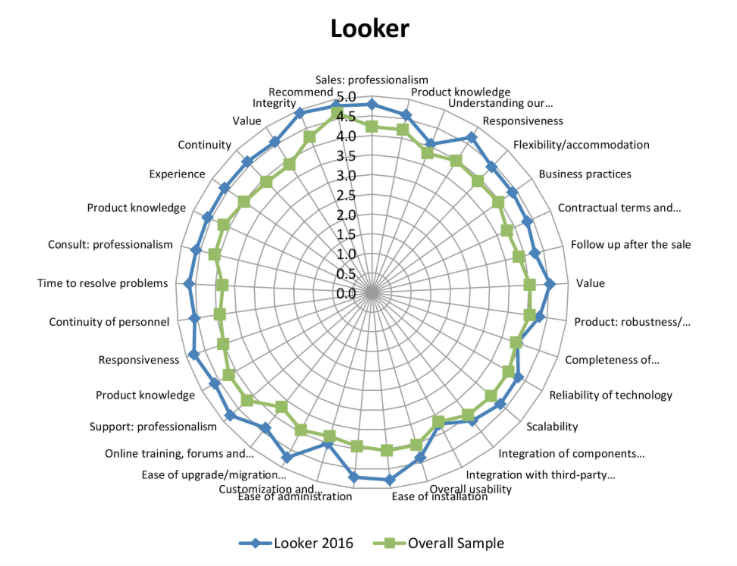 (Contributed)
June 9, 2016 — Santa Cruz, CA
Looker Ranked an Overall Industry Leader in 7th Annual Wisdom of Crowds Business Intelligence Market Study
Customers score Looker as best-in-class across 13 categories
Looker, the company that is powering data-driven businesses, announced that it ranked as an overall leader in both Customer Experience and Vendor Credibility in the Wisdom of Crowds® Business Intelligence Market Study.
Published annually by Dresner Advisory Services, its flagship report surveyed over 1,500 end users and ranked 28 vendors on 33 Customer Experience and Vendor Credibility measures. This is the first year Looker has participated in the study.
According to the report, Looker scored significantly above the overall sample for all measures and had the highest scores of any vendor in the report in the following categories: Overall Integrity, Value, Product Ease of Installation, Ease of Administration, Sales Professionalism, Responsiveness, Ease of Upgrade/Migration to New Versions, Online Training, Forums and Documentation, Technical Support Professionalism, Responsiveness, Continuity of Personnel, Time to Resolve Problems, and Consulting Continuity.
"Everything we do is aimed at making sure our customers love every aspect of Looker, from our products and technologies to our ease of doing business and our support," said Frank Bien, CEO of Looker. "Instead of focusing on flashy events or expensive ad campaigns, we have spent the last three years building a product that is transforming how our customers are using data in their business. That's what makes these rankings especially meaningful – they are directly from our customers."
"This is by far our broadest, most comprehensive industry-wide study to date," said Howard Dresner, president, founder and chief research officer of Dresner Advisory Services. "We went in-depth into a number of market trends as well as which technologies and features are most important to customers. We congratulate Looker on their strong performance in their first year in the report."
Looker is a complete data platform that offers analytics and insights to every function of a business and easily integrates into every departmental application to get data directly into the decision-making process.
Click here to download the report.
###