Companies
Large contract awarded for NPS educational support services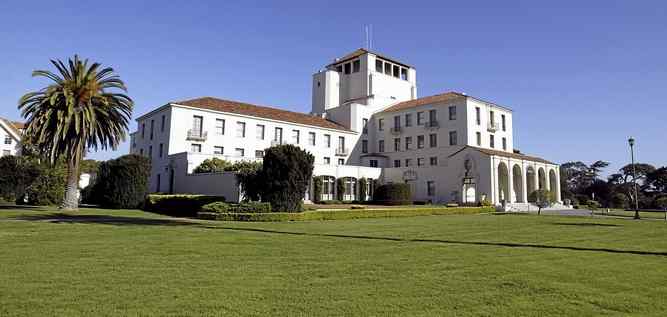 By James Herrera
Monterey Herald
April 15, 2016 — Monterey, CA
(Photo above: Herrmann Hall on the Naval Postgraduate School campus in Monterey. Credit: Vern Fisher, Monterey Herald)
Digital Consulting Services in Monterey is one of five companies selected by the U.S. Navy for a contract of up to $500 million to support educational programs and materials for the Naval Postgraduate School.
Bernadette Guerrero, Digital Consulting Services program manager, said the company was the only one with a local office to be included in the contract.
The contract has four one-year extension options. If all of them are exercised, the contract value will reach a ceiling of $502,670,476, which can be spent on any combination of research and education programs during the five-year period. The first year is estimated to be about $88 million.
Work will be performed in Monterey, San Diego, Washington, D.C., and Norfolk, Virginia. The contract was competitively procured through the Naval Supply Systems Command Fleet Logistics Center contracting activity in San Diego.
"We have been providing education, training and research support to NPS continuously for the past 14 years," Guerrero said in a news release. "This new contract will allow us to continue to provide the excellent support NPS has been accustomed to."
Continue reading article here:http://www.montereyherald.com/business/20160405/large-contract-awarded-for-nps-educational-support-services
###