Companies
Box Bike Collective Launches Product on Kickstarter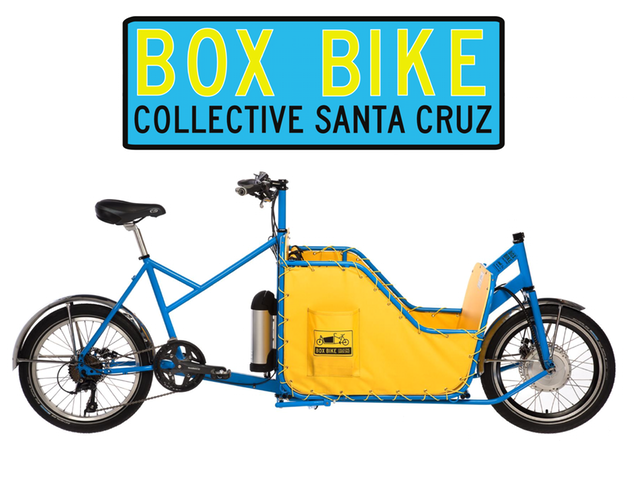 By Richard Masoner
Cyclelicio
The Box Bike Collective's all-purpose cargo bicycle is handmade in Santa Cruz, affordable, easy to ride, versatile, zero-emissions, and even comes with electric assist.
Check this out: Alex in Santa Cruz California has launched his Box Bike Collective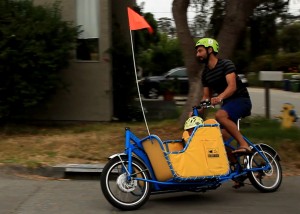 Kickstarter. Through Kickstarter, you can buy his well-designed electric assist cargo bike for under $4000. A non-electric assist version can be had for only $2900.
As implied by the name, the Box Bike Collective cargo bike was collectively designed by a group of people who ride bikes for transportation every day throughout Santa Cruz County. I tried an early prototype of this bike nearly a year ago and was impressed that it handles almost like a "normal" bike, which is not true of every front-loading bike. The design influence of Josh Muir is very evident, especially in the steering linkage. Josh is the quietly brilliant mind behind Frances Cycles of Santa Cruz; he's known for creating truck bikes with which you can bomb down coastal forest singletrack fully loaded, among other things.
Continue reading article here: http://www.cyclelicio.us/2016/box-bike-collective-cargo-bike-launch/
###
Tagged Box Bike