Companies
Lloyd Tabb on How to Spot and Magnify the Powers of Your Engineering Superheroes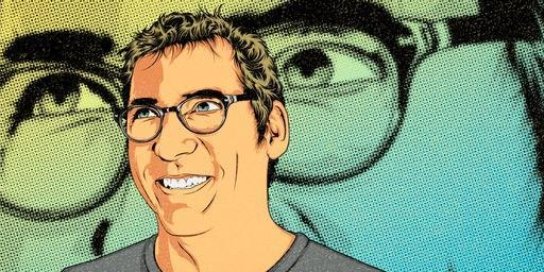 (Source: First Round)
December 16, 2015 — Santa Cruz, CA
Thought Leadership from Looker's Lloyd Tabb on Aquaman, The Flash, The Priest, and The Spielberg
It may not be instinctual to link director Christopher Nolan and Looker founder Lloyd Tabb, but the two might view the world through a shared lens. A serial entrepreneur, Tabb has assembled development teams for his startups by classifying engineers by their superhero personas, rather than by standard roles. As Nolan created a reality that hinges on the counterbalance of heroes and antiheroes in The Dark Knight Trilogy, so does Tabb with his engineering team.
Tabb became enchanted by computers at an early age because he couldn't figure out how they worked. It took him years to understand them on the level of microprocessors and flip-flop circuits, but once it clicked, he was off to the races. He became a database architect and language designer at Borland, a Principal Engineer at Netscape and the CTO of LiveOps, to name a few of his posts. Currently, he's the founder and CTO of data platform startup Looker, where he designed and built a new way to think about data. Looker is on pace to end this year with over 500 of the most data-centric customers, including Etsy, Sony and Twilio.
After computers, the equally fascinating phenomena for Tabb are those who command them: engineers. As one himself, studying them is both an introspective and instructive endeavor. In this interview, Tabb outlines the four superpowers which you must have on your engineering team and shares how to best recognize and channel their powers. Also, he describes the profile of the engineering leader, who must corral but not constrain these heroes. Tabb's take on star programmers and dev team dynamics will inform how you'll work with your technical talent.
Parsing Powers from Prowess
In the quest to bring on excellent engineers, most startups slip into equating specific roles with inherent ability and motivation. "Front end. Back end. HTML. Javascript. Python. Don't get me wrong — it's important to check the box on specific development concentrations and languages, but don't forget these are capabilities, not necessarily innate drive," says Tabb. "Throughout the years, I've met candidates that have over- and under-estimated their abilities, but their answer to one simple question has never steered me wrong to date.
I ask them: Tell me something that happened at work in the last year that made it a truly great day."
Tabb's question achieves two goals. Like most case-based interview questions, it prompts an answer that shows rather than tells, allowing the interviewer to draw her own conclusions. But more importantly, it separates their powers from their prowess. "Technologies change. Startups come and go. For the long-term success of both the engineer and me, I'm interested in what fuels the person, more than their last achievement. Then you can start to see where the love of work is coming from and the very depth of what inspires them."
Continue reading article here: http://firstround.com/review/how-to-spot-and-magnify-the-powers-of-your-engineering-superheroes/
###
Tagged Lloyd Tabb, Looker